Discussion Starter
·
#1
·
Hey all, with the case mod comp just ending, I was thinking of how long my Mozart from last years comp as been running. I decided it needed a bit of a tear down and reworking.
I'm going the redo the loop as it was way to much for this rig, go figure I'll have enough left over to build a fairly good loop with spare parts
.
I'm also going to sandblast all the black paint on the case. It was pretty cold out when I did it and the paint fell to crap fairly quick. It may end up midnight blue inside when I'm done
I'll be cutting all the fan grills off as well.
Day One - Tear Down.
Here's the case last year around this time, the build log is in my sig.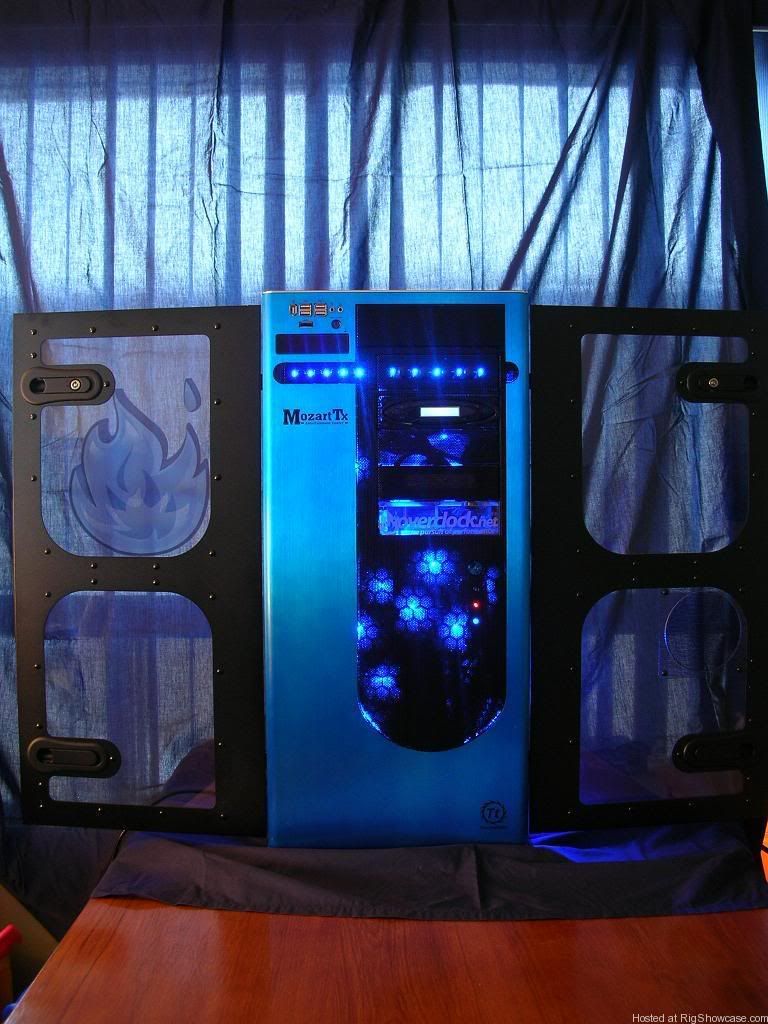 This is what I found when I started to tear it down,
Mmmm dust, lol... Man this thing is dusty.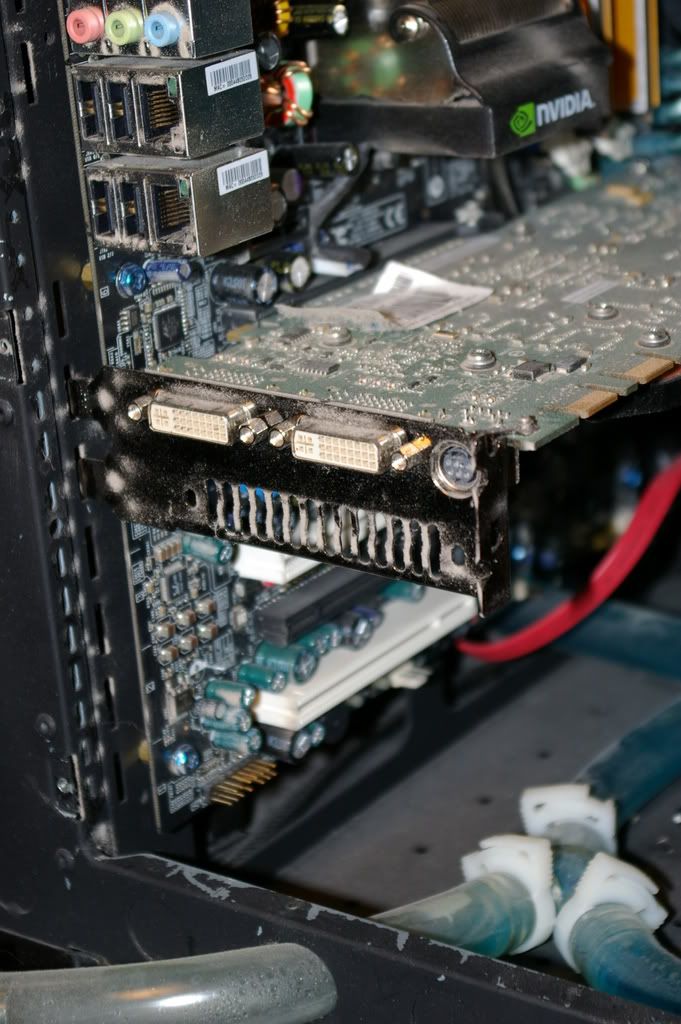 Mobo gone, I'll be taking that in for testing during the tear down. I think my usb ports are dead.
No worries, lots of dust left, lol.
Ready to start draining, the 'drain' plug I installed didn't seem to be of any use
.
Loop's empty, I managed to spill about 3 cups of coolant in the process though, lol. Cleaned up ok though.
But still more dust, lol. Poor pumps.
Oh, and the money shot for dust,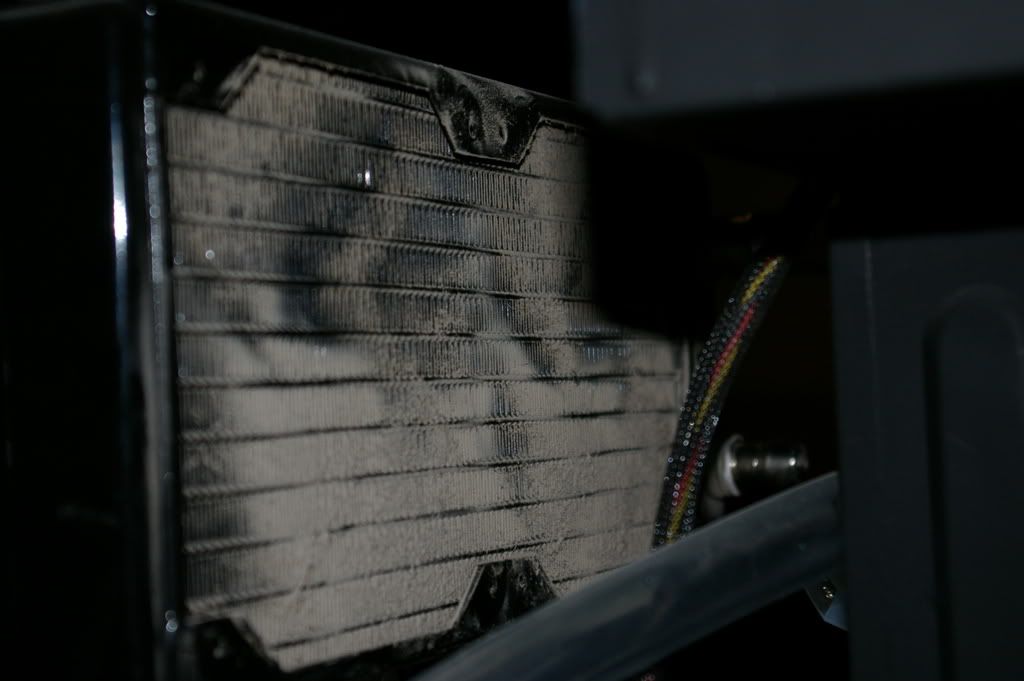 Man I thought I kept my rig fairly clean, but there was still tones of dust in there.
I should have some updates of the sandblasting tomorrow night
Thanks for looking
Day 2
Well I didn't get to start the sandblasting until last night. I just wish I had a bigger compressor, lol. I seems to work really good, just takes a long time
I got the majority of the paint off between the sandblaster and my angle grinder with a wire brush on it
I should have the rest of the paint off by the end of tomorrow.
The dark areas are from the wire brush, easy to clean off though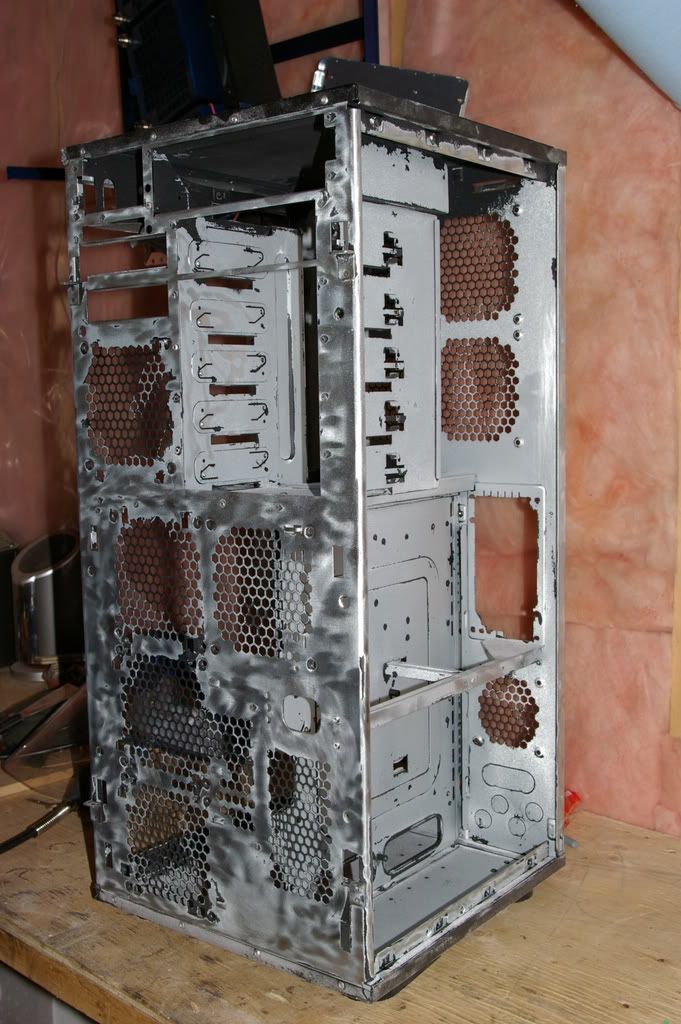 I got the 10 120mm fan holes started today as well
I still need to finish them off to smooth things out a bit, but it's a good start.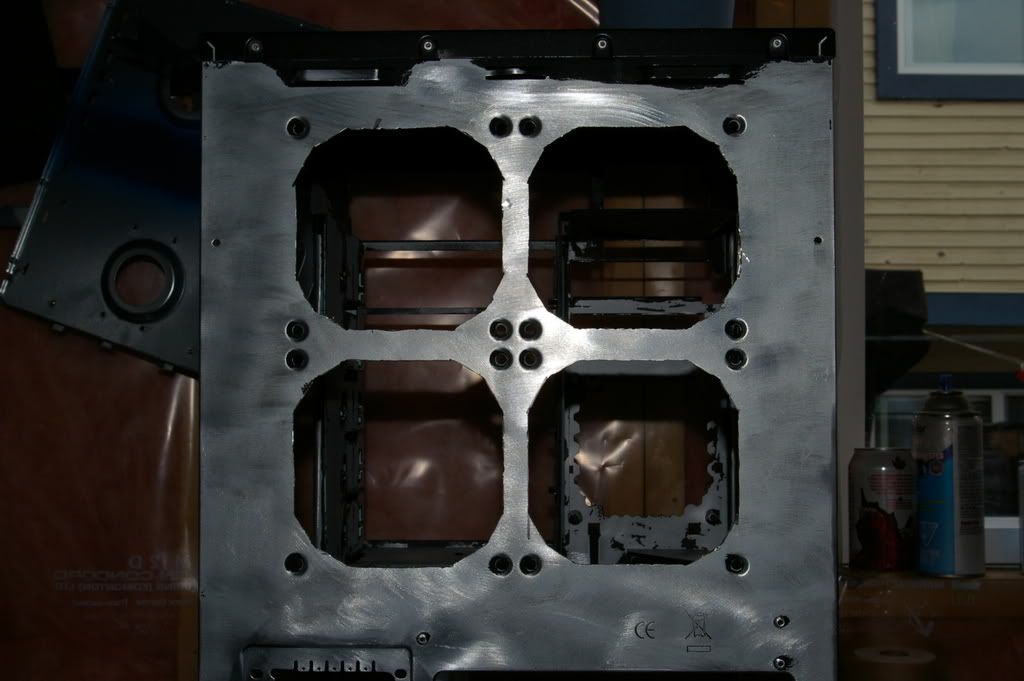 And for a little bit of off topic in my own thread, lol.... This is what kept me from getting more done today
Been doing some work on the old 'Stangs engine. Finished the pint on the heads today! The intake is all cleaned up to, waiting to be painted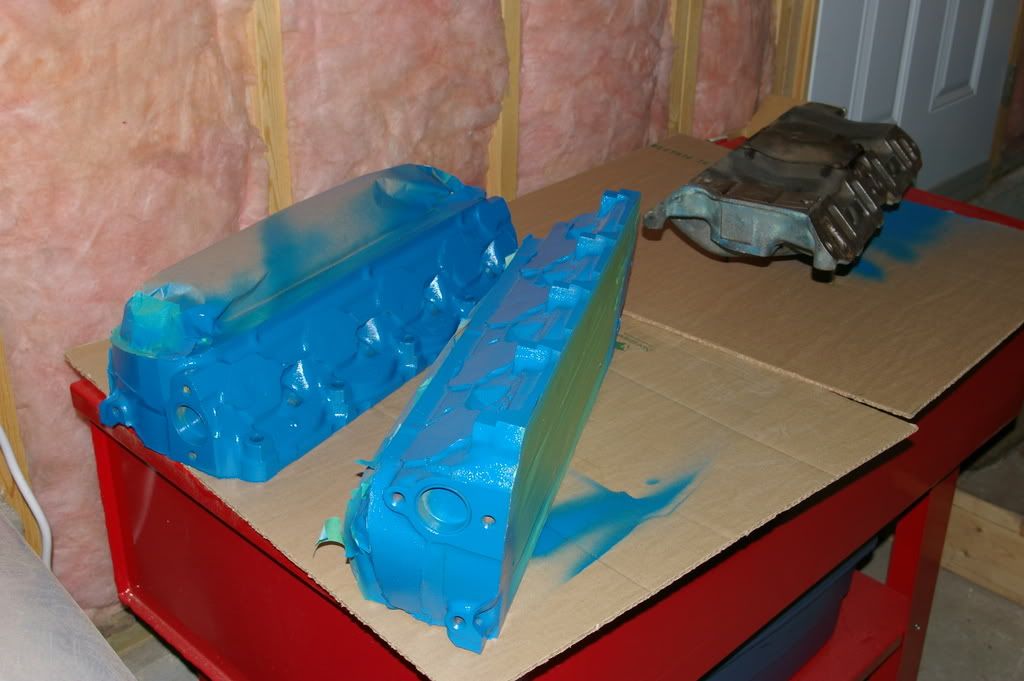 I should have some more done by tomorrow night!