Discussion Starter
·
#1
·
I've been working on a Custom acrylic PC case that I designed.
Case features a double sidewall to allow intake air without the need of front holes; also good for cable routing. Designed to hold 2 360mm Radiators; will only use one ATM with a Y-line loop. Stealthed CD slot; will wire the eject button and activity LED to an illuminated pushbutton to preserve the clean look of the front panel.
Here are some pics of the 3D model in it's current state. I'll update with pics of the actual build as well.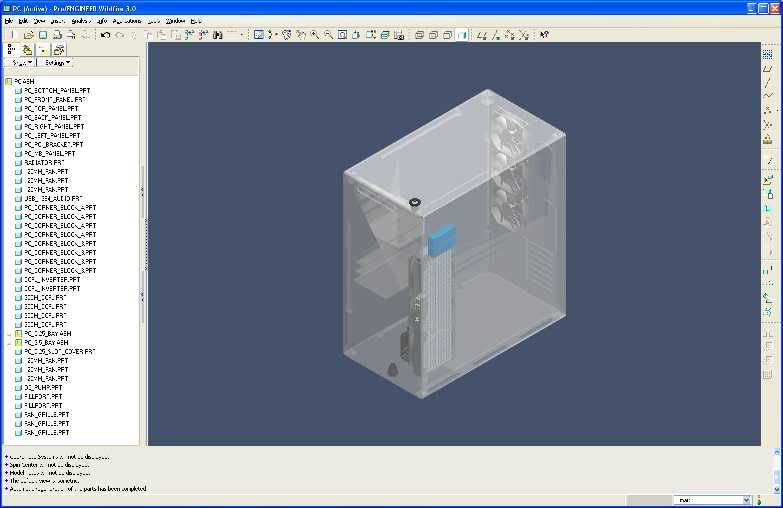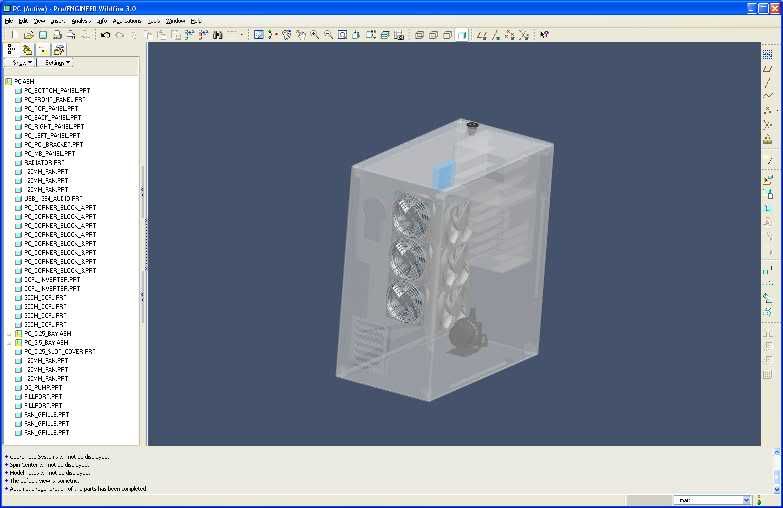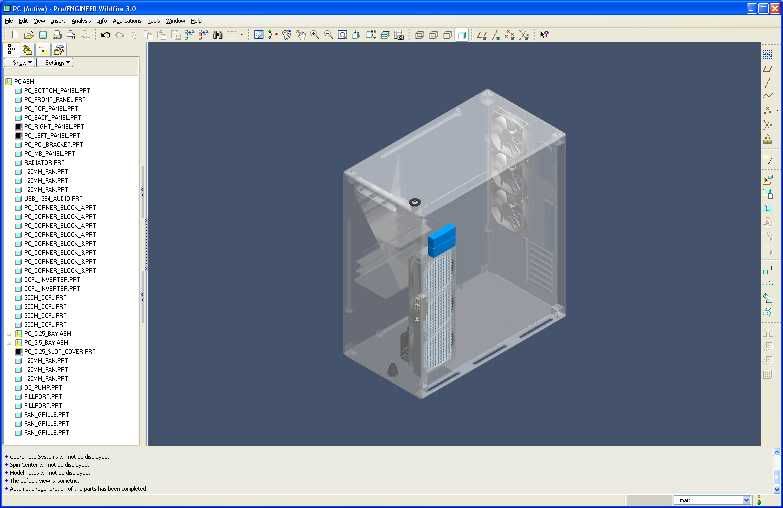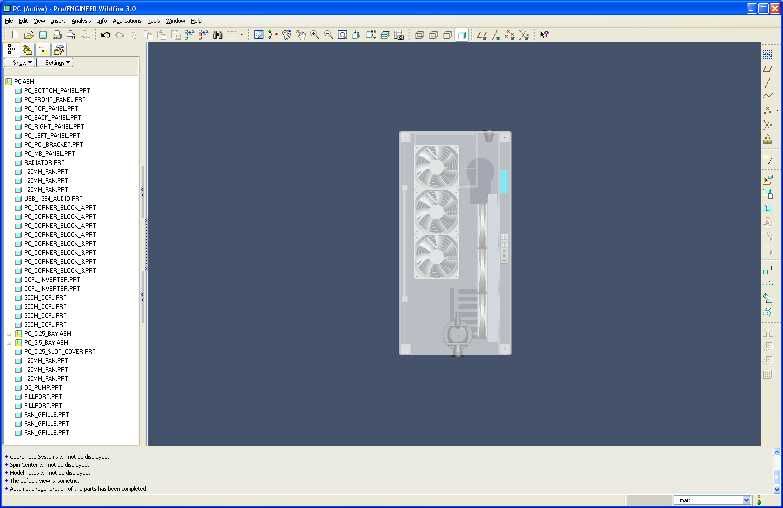 Expected Hardware Requirements:
DFI Lanparty UT 680i SLI T2R/G ---- Out of pocket
Intel Q6600 G0 ---- Out of pocket
Creative X-Fi XtremeGamer ---- Out of pocket
2x BFG 8800GTX ---- Out of pocket
2x1Gb DDR2 RAM (been eying the Corsair Dominator PC2-10000)
Lite-On SATA DVD burner ---- Out of pocket
Silverstone ST1000 Modular PSU ---- Out of pocket
500+Gb SATA2 HDD ---- Out of pocket
2x X-Flow Black Ice Extreme III ---- Sponsored by DangerDen
Variable speed D5 ---- Sponsored by DangerDen
20 feet 1/2" ID Tygon ---- Sponsored by DangerDen
2x Brass Fill-port ---- Sponsored by DangerDen
TDX for LGA775 ---- Sponsored by DangerDen
Maze4 chipset block (regular block) ---- Sponsored by DangerDen
875 chipset block ---- Sponsored by DangerDen
2x 8800 GTX blocks ---- Sponsored by DangerDen
2x single-slot PCI bracket for the 8800s ---- Sponsored by DangerDen
Fill-port Reservoir ---- Sponsored by DangerDen
6x 120mm Case Fans ---- Sponsored by A.C.Ryan
Wire-sleeving ---- Sponsored by A.C.Ryan
2x dual 30cm red CCFLs ---- Sponsored by A.C.Ryan
dual 30cm UV CCFLs ---- Sponsored by A.C.Ryan
dual 20cm UV CCFLs ---- Sponsored by A.C.Ryan
Acrylic Case feet ---- Sponsored by Petra's Tech Shop
H2O Dies ---- Sponsored by Petra's Tech Shop
Biocide H2O additive ---- Sponsored by Petra's Tech Shop
AS5 ---- Sponsored by Petra's Tech Shop
36" SATA2 cables ---- Sponsored by Petra's Tech Shop