Discussion Starter
·
#1
·
What do you think we're going to do with a few sheets of acrylic and some rubber case feet?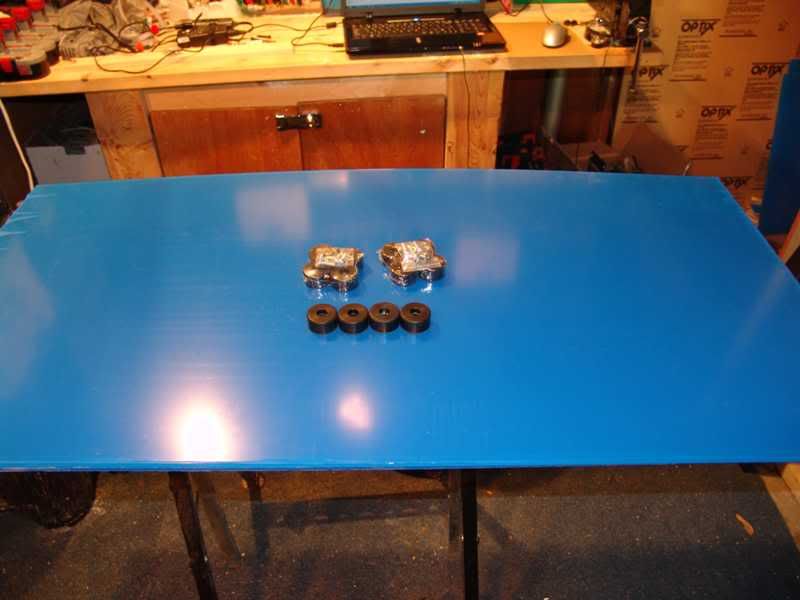 No, we're not building another RAD-GT. Today I'm building a custom acrylic base for Crazy Carl's (aka soundx98) SR-1 mod. Based upon his measurements and concept I came up with the following design.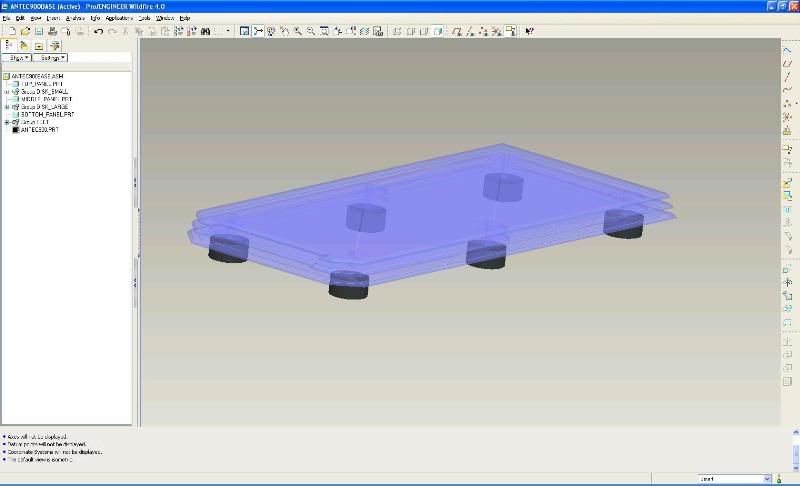 First things first, mask the section to be cut and lay out the design/cuts.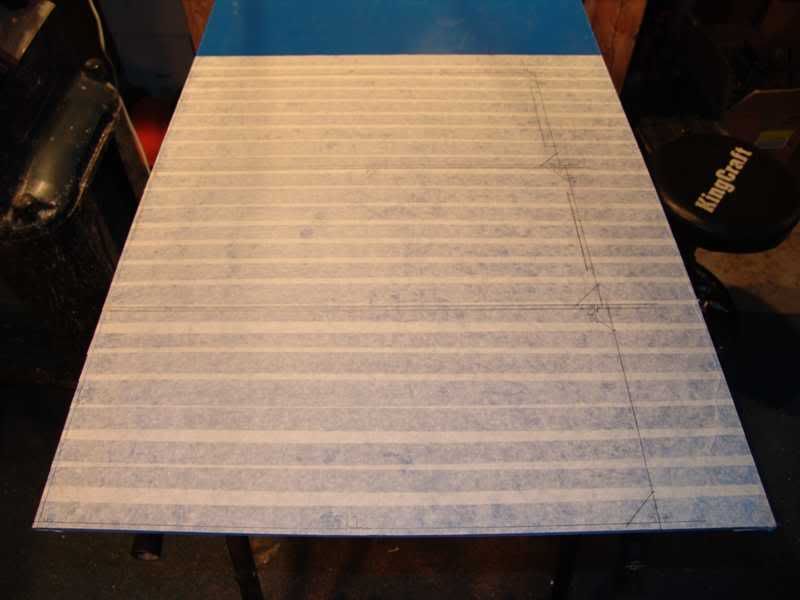 Starting the cutting with my trusty cordless jigsaw



Finished cutting out the 3 panels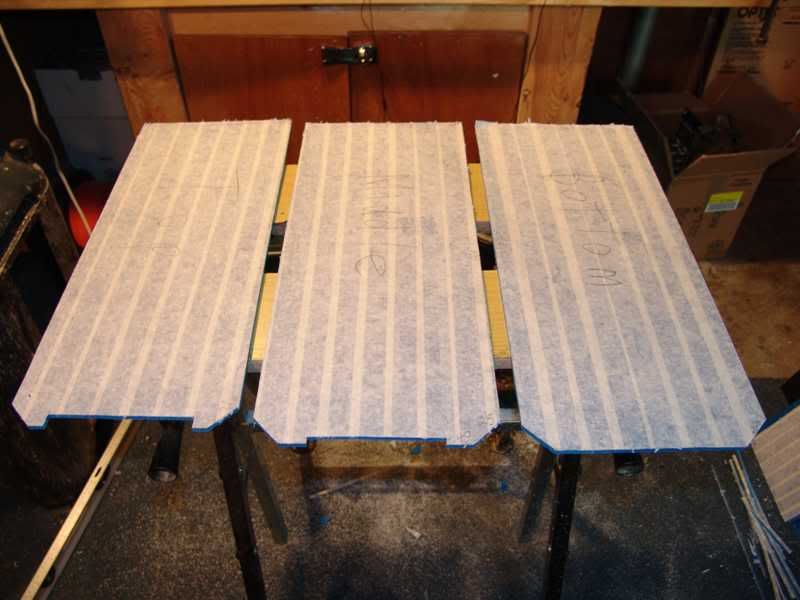 Wait! Are we seeing double?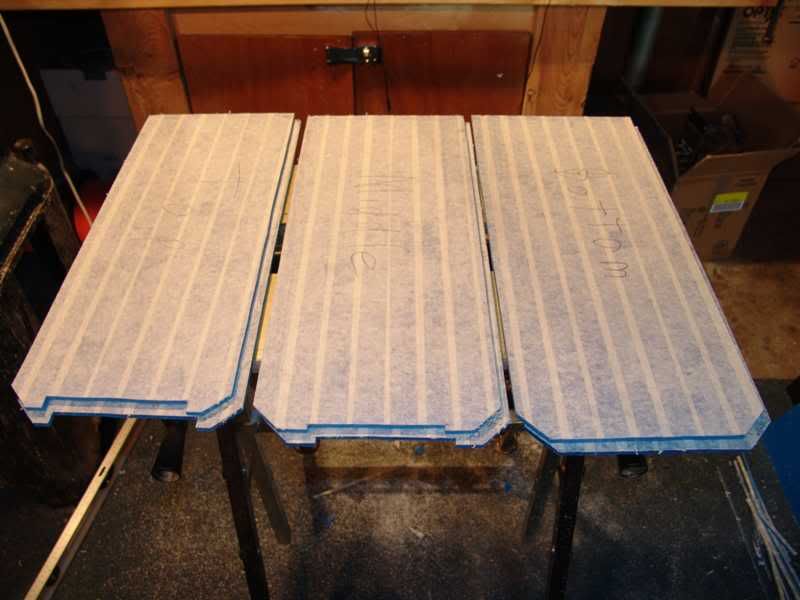 No you're not drunk
(unless you have been drinking)
, Crazy Carl lived up to his name and decided to buy a second Antec 900 and figured it deserved the same treatment



Sanded all the edges to be straight/smooth



Next step was to cut out the spacer discs with my holesaw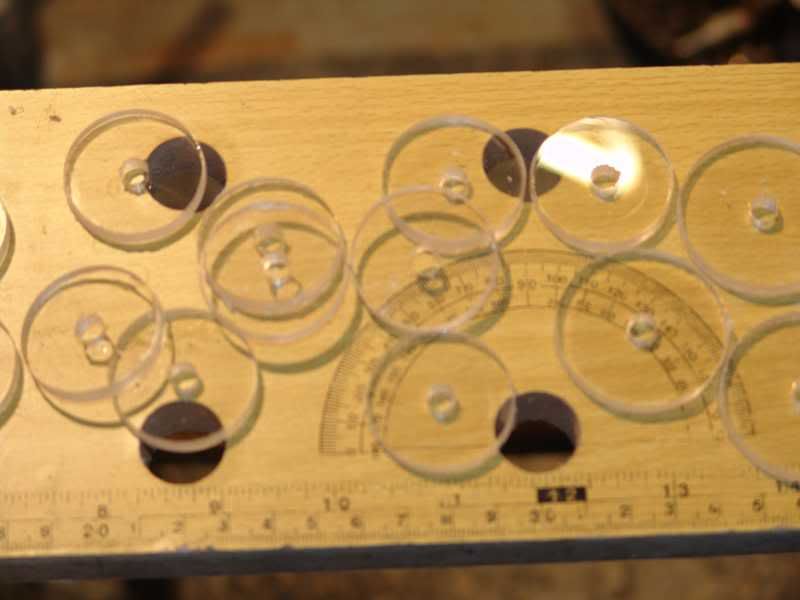 Then comes polishing up the cut edges. I used a bolt as a mandrel and chucked it into my drill then ran it on a file to smooth the edges; then took it to my buffing wheel to get a nice shine.
Here's a before/after shot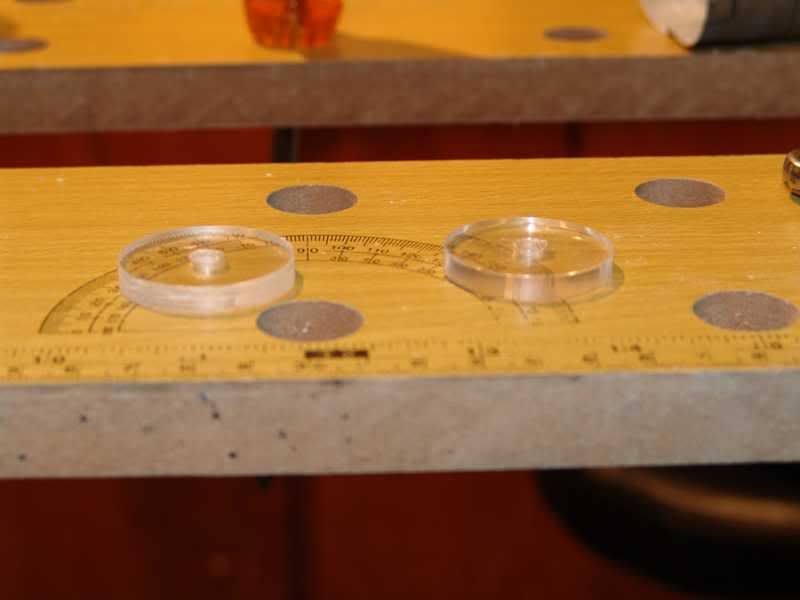 And all the finished discs
enough for a game of checkers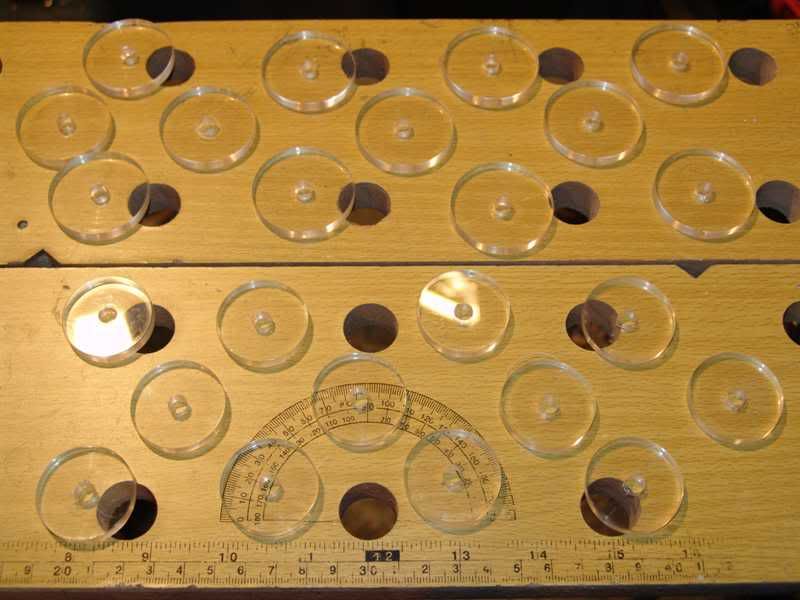 To ensure that all the holes in the panels lined up, I clamped them together (after aligning them of course) and drilled the pilot holes through all three panels in one shot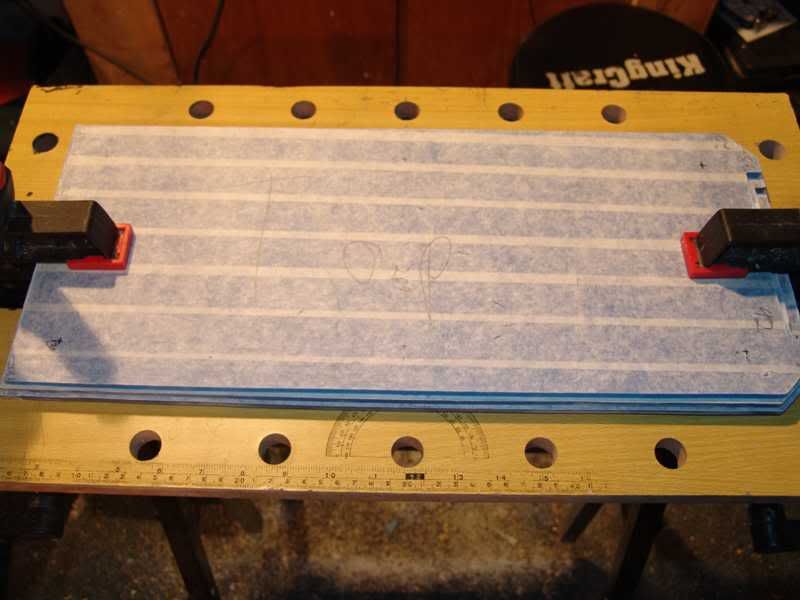 Drilled out the holes in the lower two panels to 1/4" and tapped the holes in the top panel to 1/4-20 thread
radodrill tip: when drilling acrylic, always gradually step up the hole size; large jumps are prone to chipping
radodrill tip: to provide a clearer finish inside drilled holes, apply water to the hole while drilling


Lined up the panels to illustrate the staircase cutout at the front; i.e. transitioning fron a straight fut to matching the profile of the front bezel of the Antec 900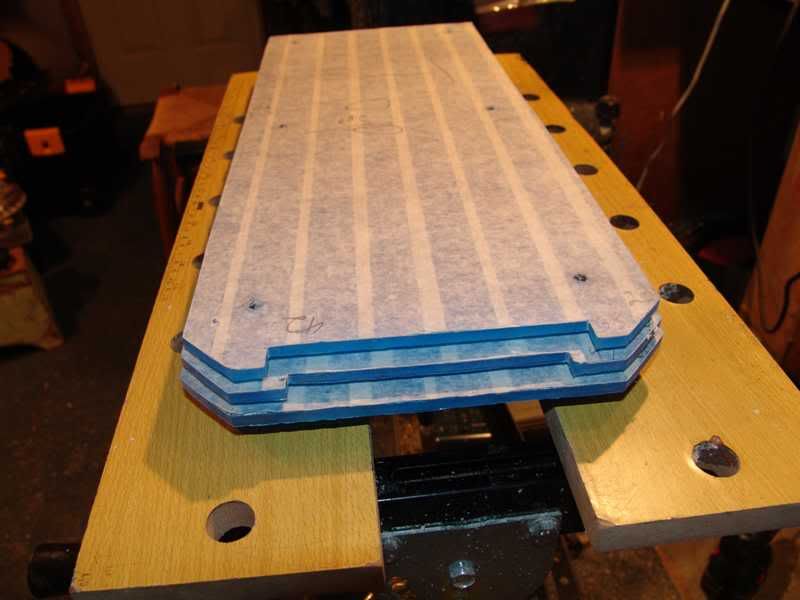 Now I'm pulling out my router to cut chamfers on the edges of the panels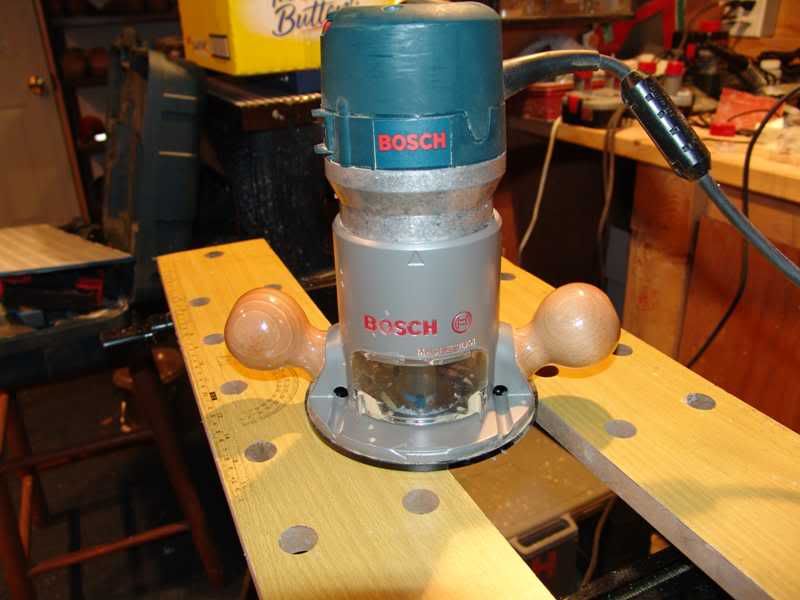 The only downside to the chamfering bit is that it doesn't work well on inside corners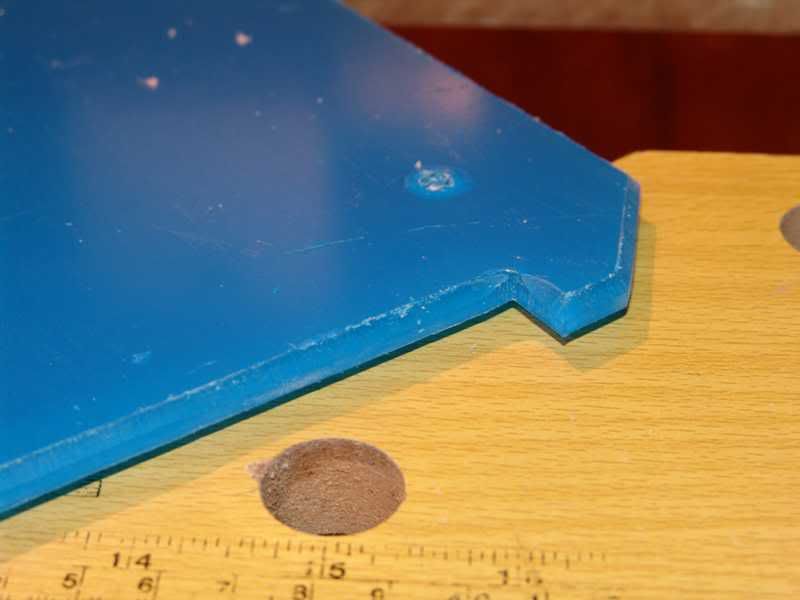 So I had to use a file to chamfer the inside corners by hand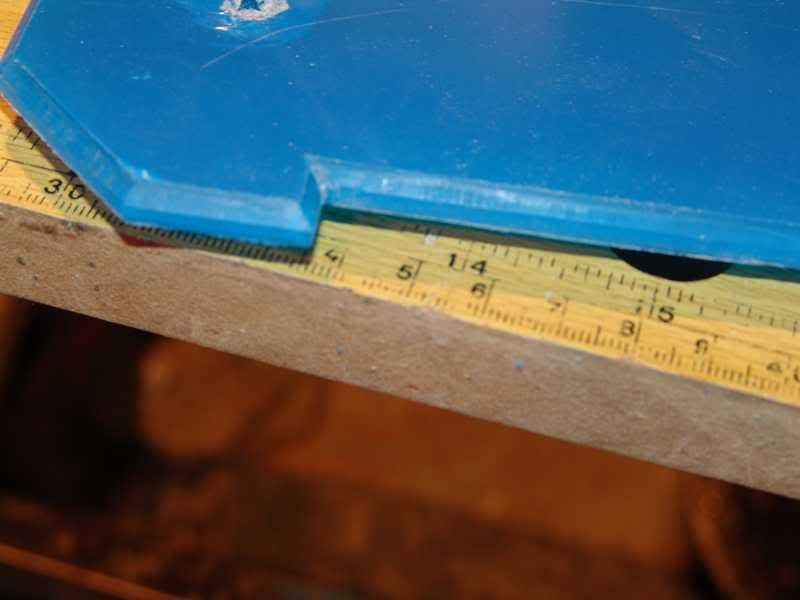 All the finished panels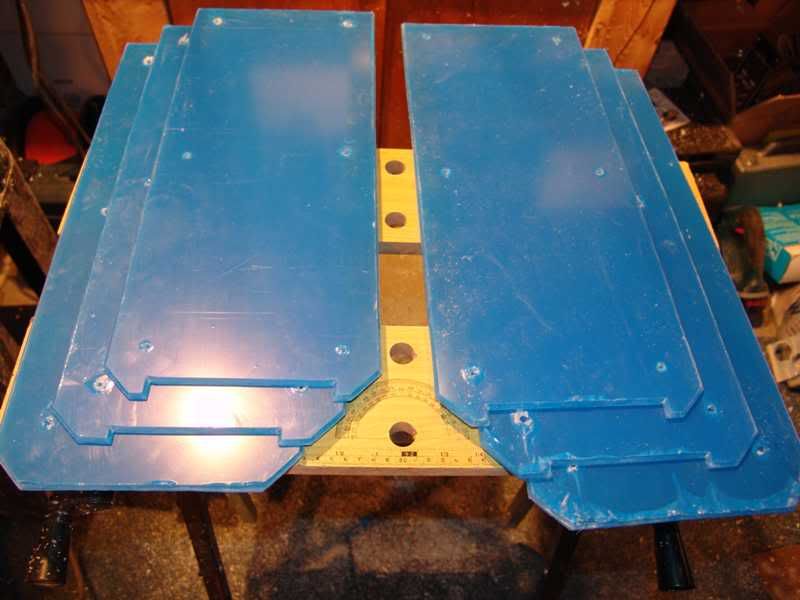 That just left polishing the edges; due to the complexity of some of the cuts I opted to flame polish them rather than using a buffing wheel on them
So now:
RAD Studios
In association with:
soundx98 Enterprises
Proudly Presents
an radodrill production
The SR-1 and SR-2 radobases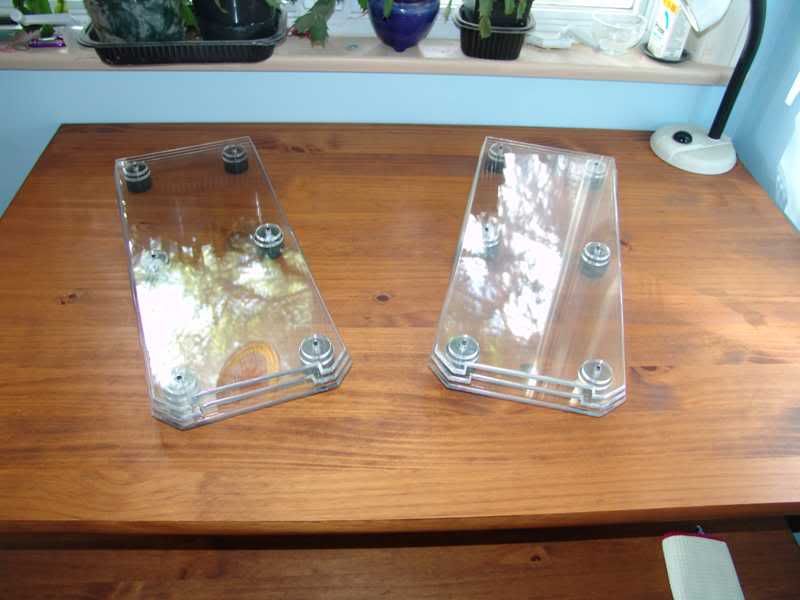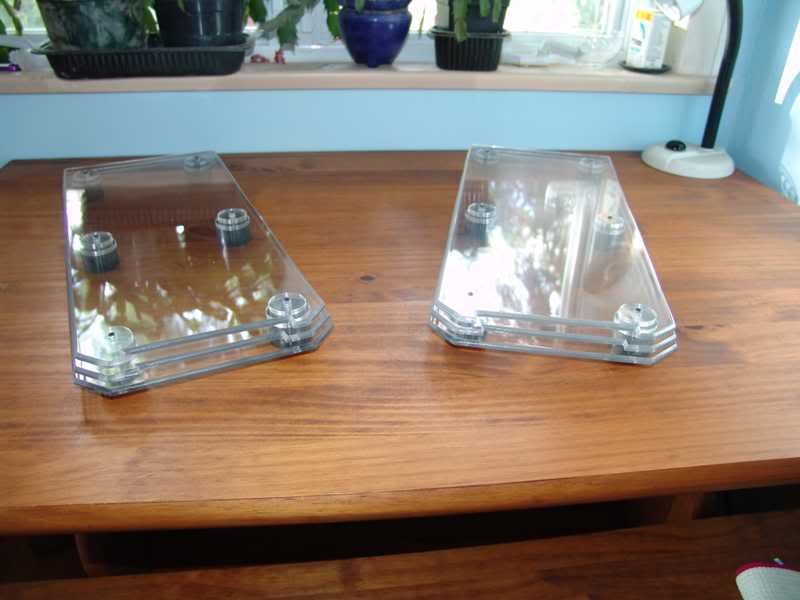 And now some finished pics (more in the thread)
The finished bases with CCFLs installed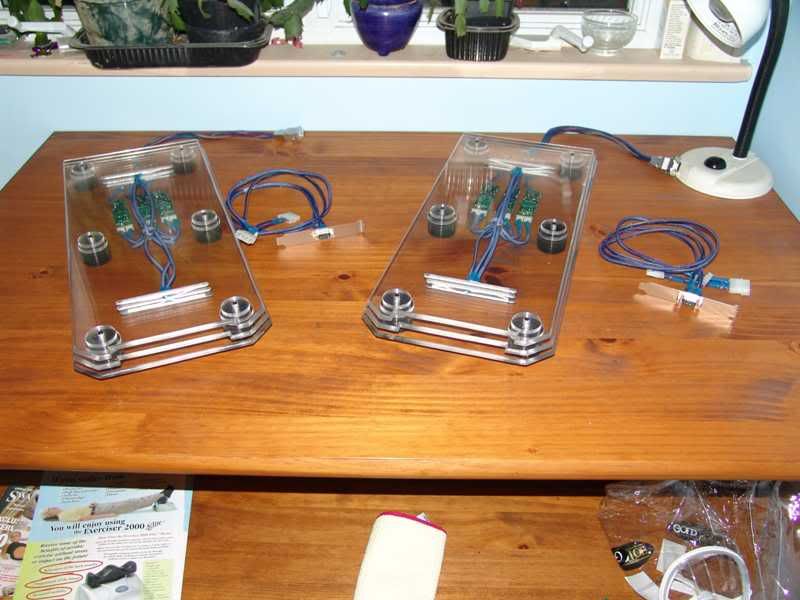 Each panel's lighting can be separately controlled using a Matrix Orbital display; the top and bottom panels are blue and the middle panel is green.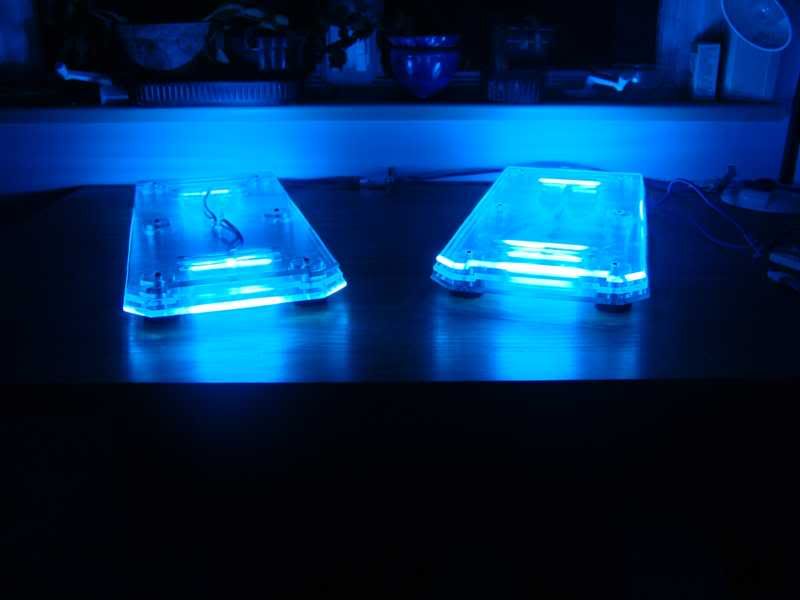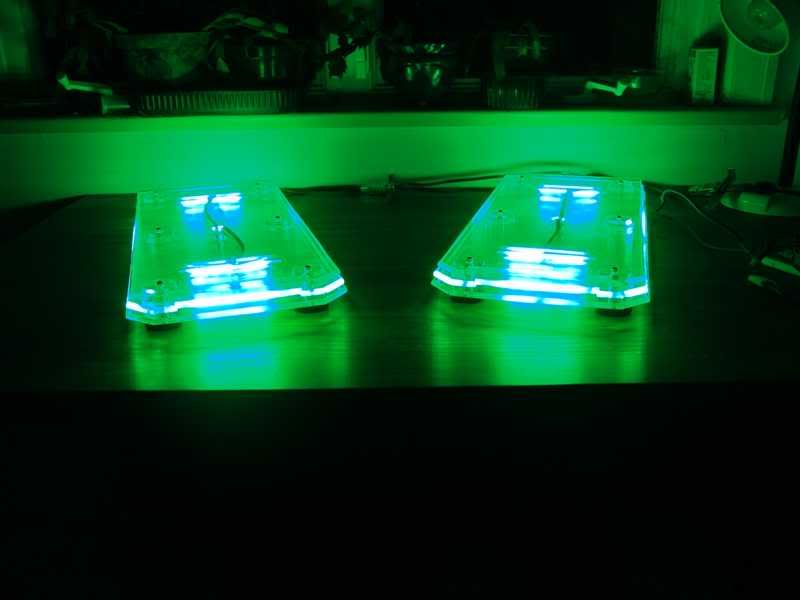 Here we have some from Crazy Carl with one of his Antec 900s on there