Discussion Starter
·
#1
·
Heya Guys,
I just started getting my new parts in for my new build, I'll be logging pics etc of the whole process.
Initially I will only be replacing the motherboard and processor with the addition of watercooling. I will be using the parts left over from my old system to fill the gaps while I look into replacing graphics cards and ram.
System Components
CPU - Intel i5 2500K
Motherboard - ASUS Sabertooth P67
RAM - 2x2GB G.Skill PI 1600mhz
HDD - OCZ Vertex 2 60GB + 320GB HDD
GPU - Gigabyte 4890
Case - Coolermaster HAF 932
Cooling
Water Block - EK Supreme HF Nickel
Pump - EK DCP 4.0
Radiator - EK 360 XT
Reservoir - EK Multi-Option 150x2 Res 150
Fans - 6x Yate Loon D12SH (2200 RPM, 80ish CFM and 30dba + Lots of pressure)
Thermal Paste - Arctic MX-2 (Was Indigo Extreme but I couldn't get it to flow for the life of me..)
Preperation!
I love my HAF 932 to pieces but I could never figure out why they didn't paint the interior black.. So I did a ghetto black paint job to make it look a heck of alot neater!
All stripped ready for some paint!
All painted! all i need now is parts...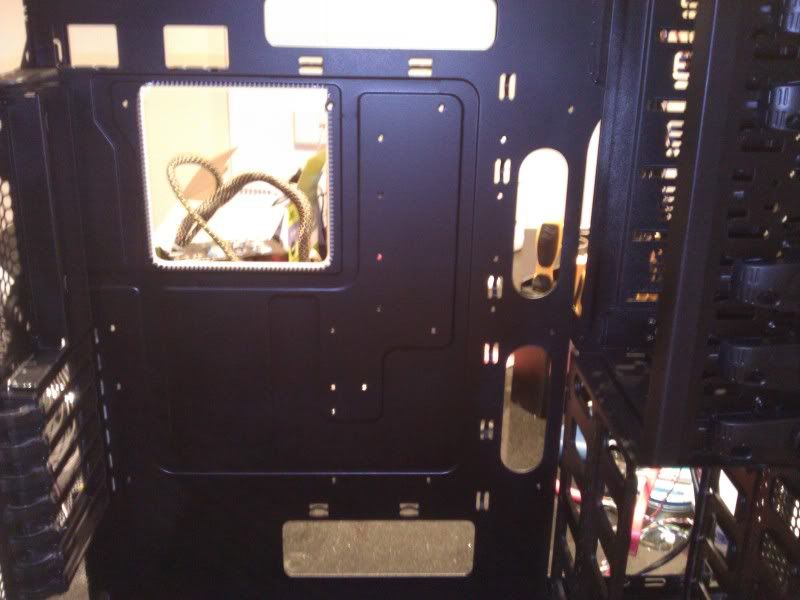 Presents!
After a 24 hours or pain waiting for parts...
Woohoo!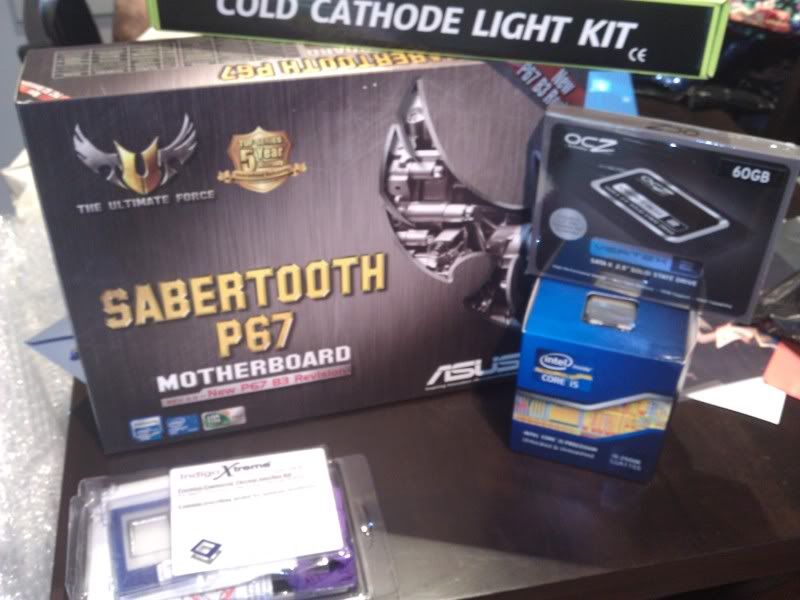 So now I have my parts.. but I have no watercooling..
Test fit!
I figured while I'm waiting I may as well see how this looks with my new ghetto painted HAF..
Not bad!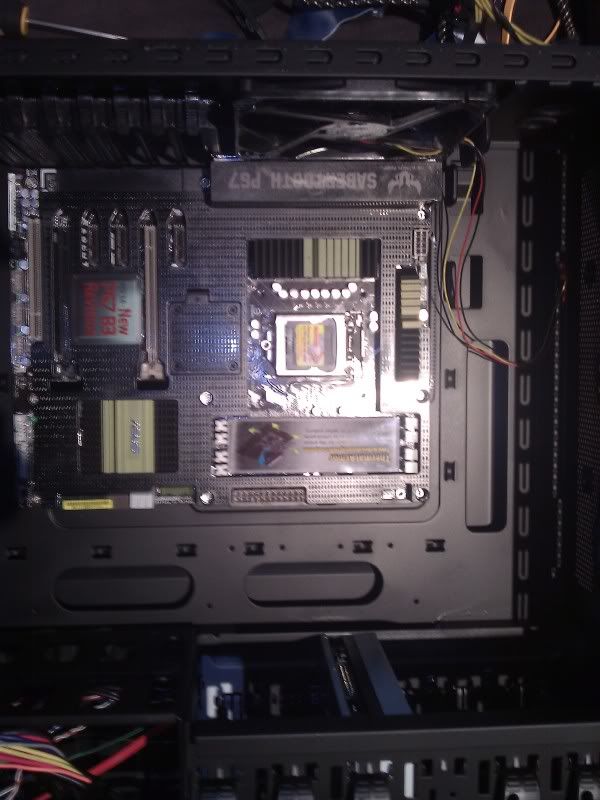 More Presents!
And today I've got a mystical looking package...
*10 seconds later*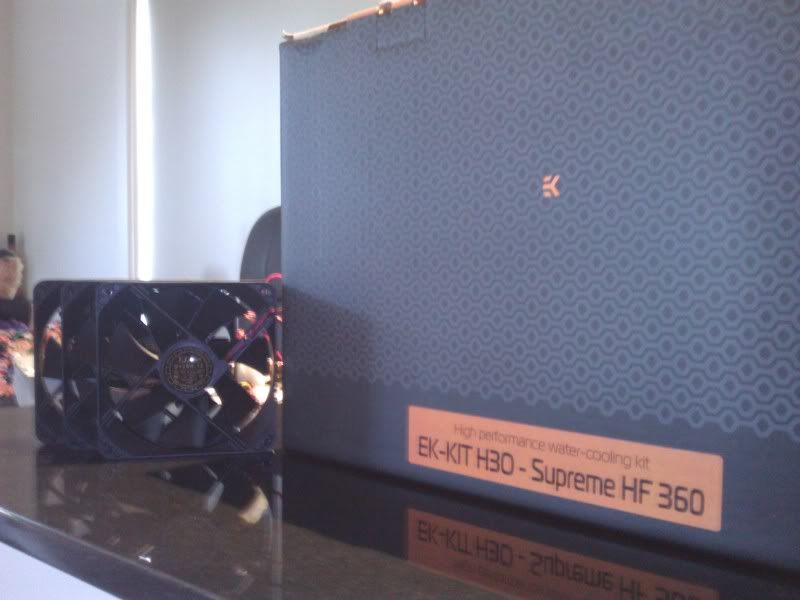 *a few more seconds later..*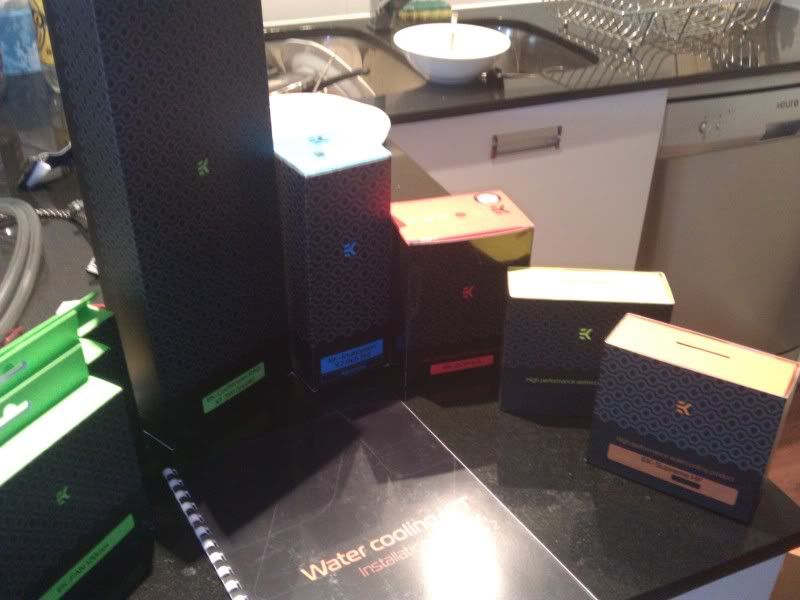 Now I have to wait till lunch time so I can put it together