Discussion Starter
·
#1
·
I have been wanting to do something different with my pc for some time now. Upgrades, as far as, mobo/proc/ram/gpu have crossed my mind, but, I don't feel the need to do that, as I am running everything I play/do, just fine. So, this is where I stand, Lets give my Lian Li a Makeover!
This makeover will entail new tubing, barbs, blocks, pump, rad, res, and a complete powder coat job(if my contact pulls through for me, if not, I will pursue other options.) Possibly a few minor hardware upgrades. I'm aiming for class, and elegance, not flashy and flamboyant. I plan on putting my utmost concentration in this build. I hope it turns out well.
Current Hardware:
Case: Lian Li PC-A05B
CPU: Intel Core i7 950
Mobo: Asus Rampage GeneII
RAM: 3x2GB Gskill Trident (subject to change)
HDD: WD Black 1Tb (most likely going to add an SSD to the mix 128/256gb)
GPU: Gigabyte GTX480
Future H20 Items:
Rad: EK Cool Streams 240 & 120
Pump: EK DCP 4.0 w/4.0 Res
CPU Block: EK Supreme HF Acrylic
Mobo Block: EK NB/SB 5
Res: EK Black Bay Spin
MOST RECENT PIC:
Enough with that, here is what we are working with: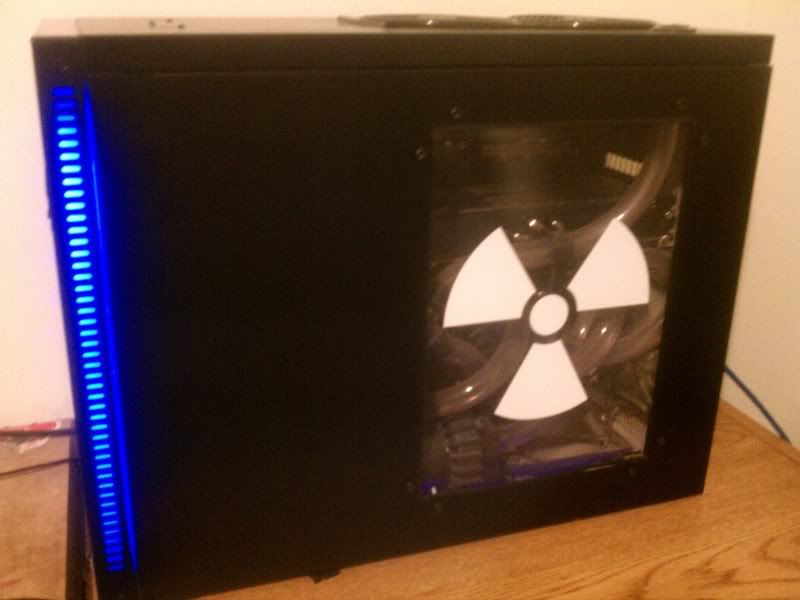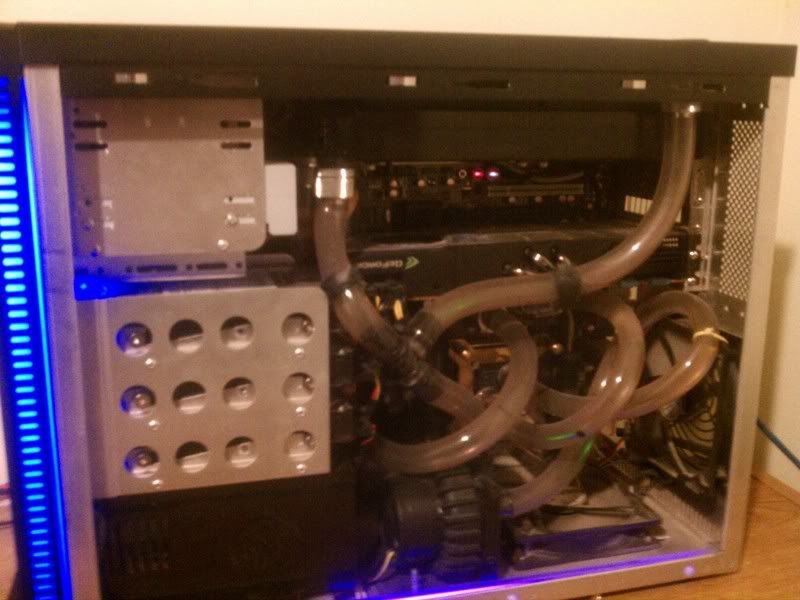 The job for today, case disassembly, and putting the components on my tech bench, as this PC is used daily.
Here is how it went: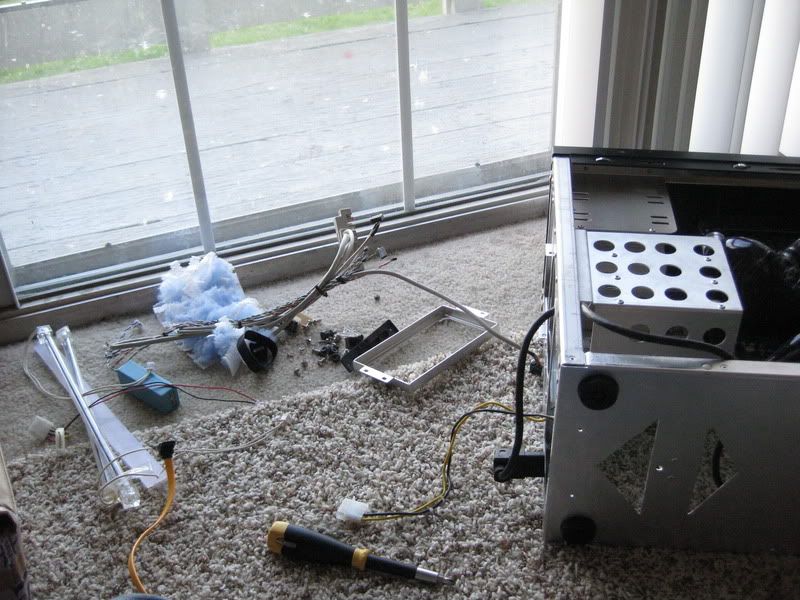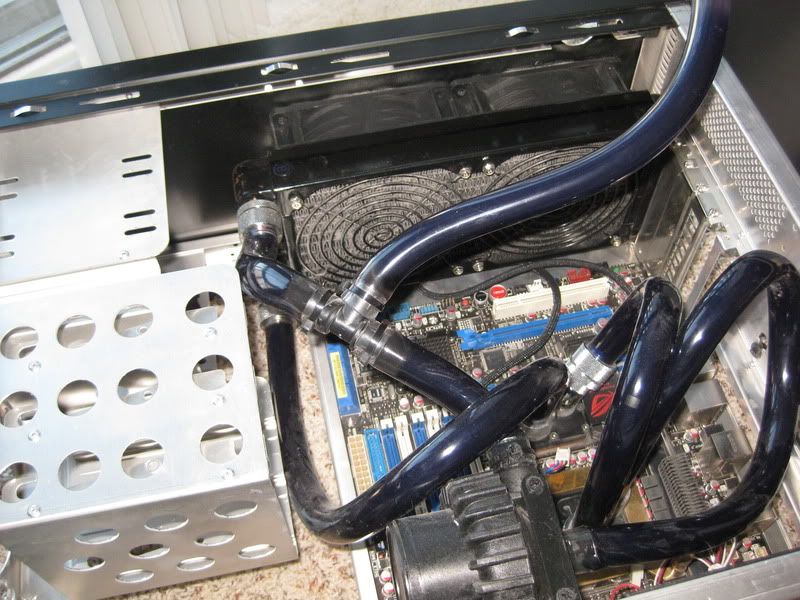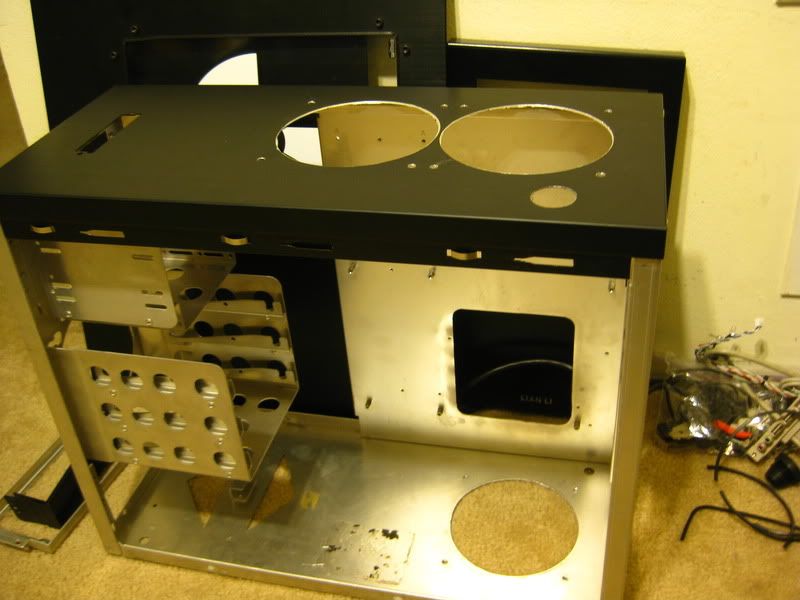 Setting up the tech bench, this is where it all will rest for the time being:
Leak testing: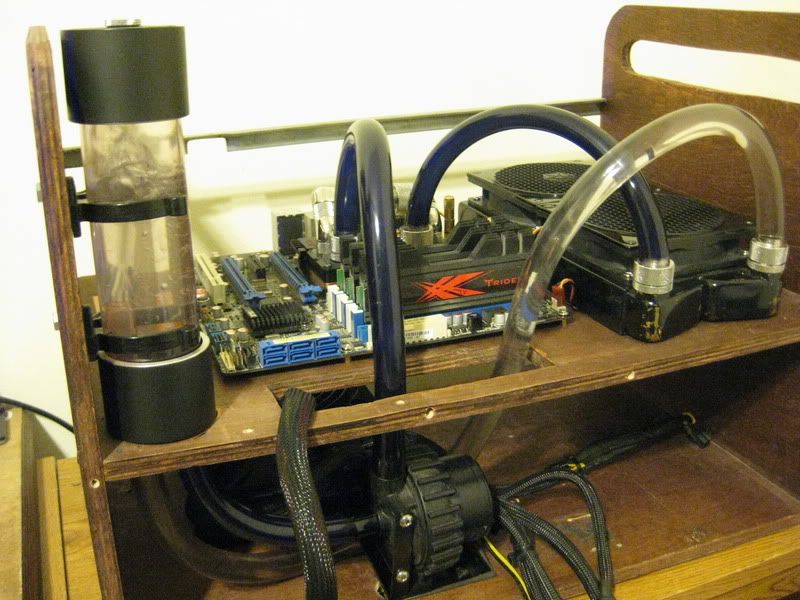 Fast forward |>>|>>|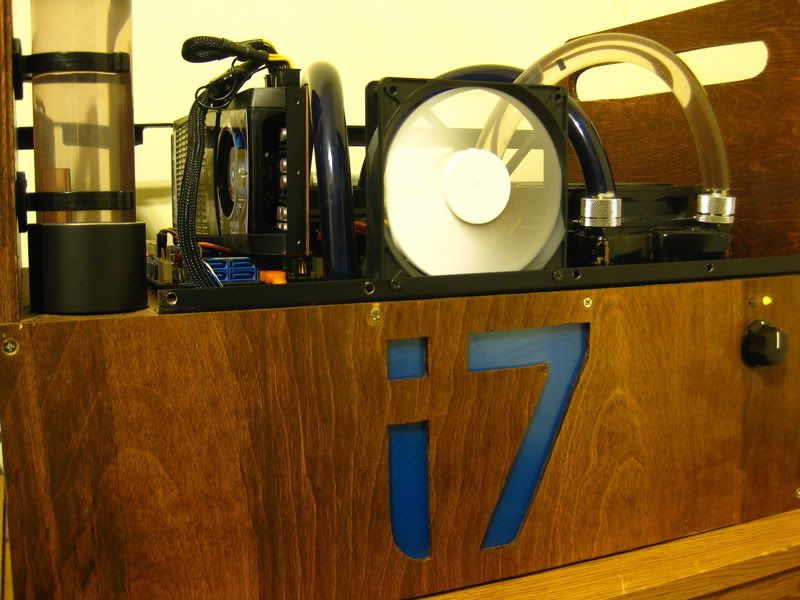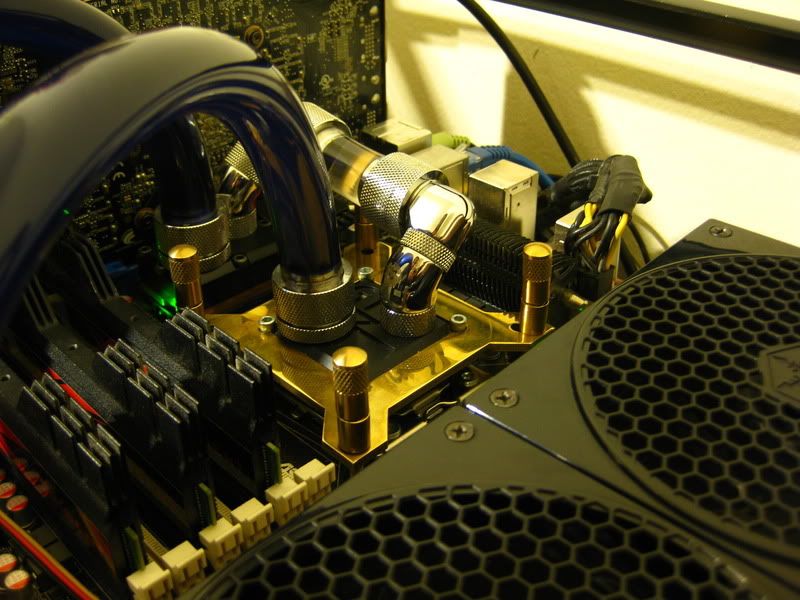 Thats all for now, MUCH more to come.