Discussion Starter
·
#1
·
Hey OCN,
This thread is for pictures and discussion of members' Small Form Factor cases!
I finally got my Sugo case (small form factor/cube), and I felt like letting you guys see it and telling you what I thought of it. Here's the pictures.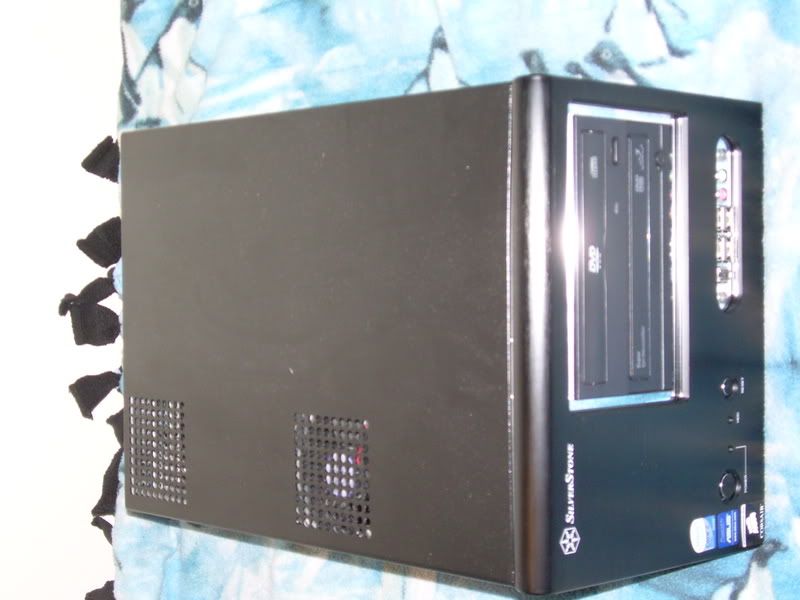 Front/top view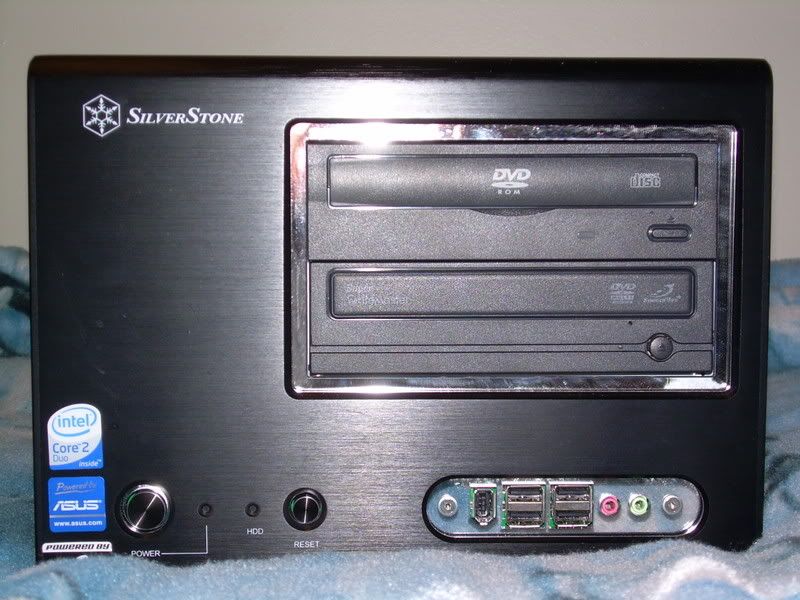 Front view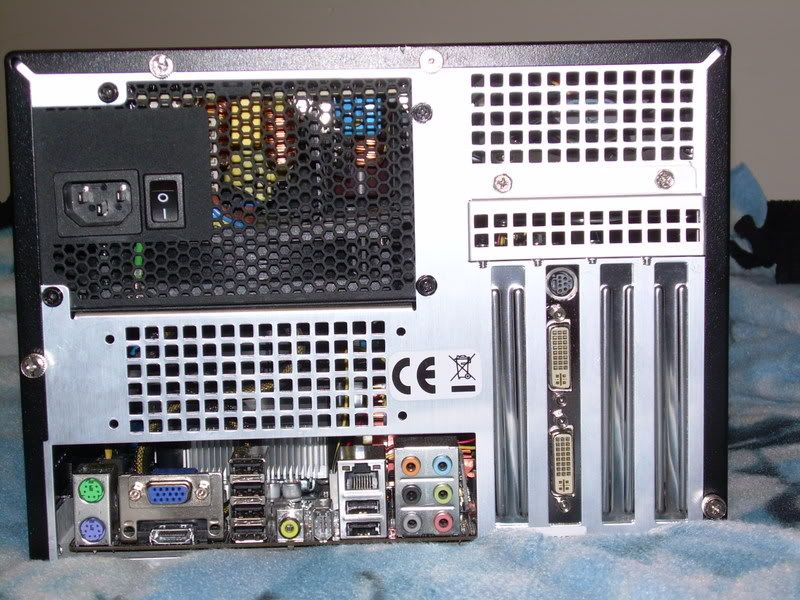 Rear view (sorry, I bought an Open Box motherboard that did not come with an I/O shield)
Right side view - you can see how hard it is to manage cables in this case, and how tight of a clearance a CPU cooler has. I have a Blue Orb II that I haven't installed yet, but most wider but shorter CPU HSF's will fit just fine.
There's about a half-inch of clearance as you can see.
Left Side view, showing off my prized PNY 8800GT.
Top view, with the case cover off.
What it looks like, all hooked up and ready to go.
My review:
This is a great case. It is quiet, has good ventilation (3 80 mm fans at the top, PSU fan for moving air out, and a fan attached to the hard disk case), and is sturdy enough to survive being flown with across the country in a nicely packed carry-on bag.
The only gripes that I had were the difficulty installing everything in the case (difficult with all my hardware, see sig rig), and the cable management (always difficult for small cases, especially since I don't have a modular power supply).
Overall, 10/10. Couldn't ask for better. Makes the Ultra MicroFly and the Apevia X-QPACK look like child's toys.
If you own a SFF case, be sure to post pictures and your reviews. Also, let me know what you think of my work.