Discussion Starter
·
#1
·
How do i tell what each of the Temp Are? This is what im getting on my screen.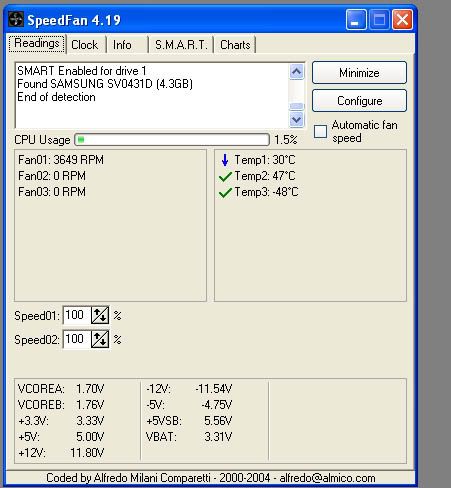 Temp 1,2 and 3 dont really mean much lol.
And also after i play games Temp 2 goes up to about 53*C and a little fire symbol appears next to it!
Does that mean its overheating and ive overclocked it to far?
Thanks for any help..