Discussion Starter
·
#1
·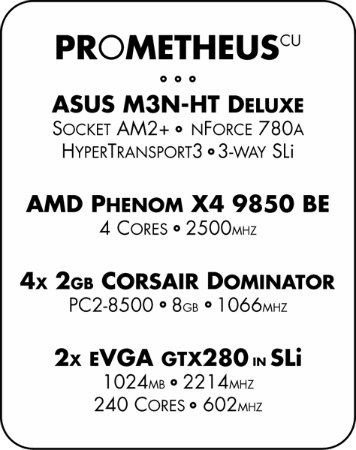 Sponsored by:
AquaComputer

Watercool:

MIPS Computer GMBH

Corsair

This is my first real desktop mod, and it's been long in planning. Now that most of my components have arrived and some progress has been made I've decided to share what I've created so far.
The concept behind this case is to design a simple elegant case jam packed with technology, toys, and a powerful watercooling setup.
The idea for the design was directly inspired by the case I started with, a 10th Anniversary Lian-Li PC-a60c:
*click for big*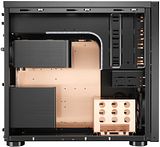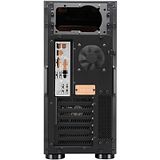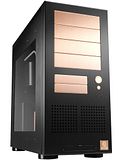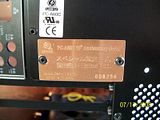 First I'll outline the system components I'll be using:
Main System
Lian-Li PC-A60C 10th Anniversary #294 of 300
Silverstone Strider 1200W Modular ATX
AMD Phenom X4 9850 BE Quad Core AM2 2.5GHZ
Corsair Dominator PC2-8500 5-5-5-15 8GB (4x2GB)
ASUS AM2+ M3N-HT Deluxe Mempipe 3-way SLI
2x EVGA E-geForce GTX 280 SSC 648MHZ 1024MB 2.322GHZ
Secondary System
VIA ARTiGO Kit A1000 C7 1GHZ 1GB DDR2
OCZ 1GB DDR2 SODIMM PC2 PC-5400 667Mhz
Fujitsu 2.5" IDE 5400RPM 120GB
XDX 7" VGA Touch Screen TFT LCD 1024x768
Router/Firewall
PCEngines ALIX.2C1 Kit 3x10/100LAN
SparkLAN WMIA-207GN WLAN 802.11n Mini PCI
1GB Type 6 Compact Flash
Storage/Media
Pioneer Slim 8X DVD+/-RW Slot Load
Slim CD/DVD-ROM to SATA Adapter
4x Hitachi 3.5" SATA 7200RPM 750GB
3x LaCie Neil Poulton eSATA 7200RPM 750GB External
Lian-Li Aluminum 50-in-1 Card Reader
Additions
Mini Nova USB Bluetooth Adapter
Zalman Plus Multi Fan Controller
Matrix Orbital GX Typhoon USB TRI-LED LCD 240x64
2xNexxtech mini 4 Port USB Hub
AquaComputer multiswitch USB 1.41
AquaComputer aquaero 4.00 USB
Air Cooling
6xScythe Ultra Kaze 120mm x 25mm 133.60CFM
1xScythe Kama-Flex 80mm x 25mm 34.0CFM
9xScythe Mini Kaze Ultra 40mm x 20mm 4.86CFM
Watercooling
Aqua Computer Aquastream XT Ultra USB Eheim 12 V
Feser XChanger Triple 120mm Xtreme
D-TEK FuZion V2 Socket AM2 Waterblock
D-TEK FuZion v2 Quad Core Mid Chamber Insert
Mips Ram Freezer 4 Ram Waterblock Nickel Edition
2xAquaComputer G200 waterblock for GX280
AquaComputer Durchflusssensor (Flow Sensor)
6xAquaComputer Rotary elbow adapter G1/4]AquaComputer aquaero/aquastream XT temperature sensor 70 cm
Danger Den Cooling System Fillport Black
Primochill Primoflex Pro LRT Black 1/2IN ID 3/4IN OD Tubing
20x Bitspower G1/4 High Flow 1/2IN Dark Nickel Plated Barb Fittings
Here is a rough concept of the design plans:
*click for big*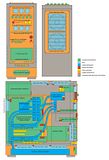 I'm sorry I diddn't take any progess pics so-far but I'll be doing so from here on out.