Discussion Starter
·
#1
·
Hey overclock, I recently returned to an old favorite of mine: SWG. I've never seen any talk of this MMO on overclock, so I thought I'd bring it up. Any of you guys play it before? I'm sure there's atleast a few veterans around here, but I'm just making a post to explain some news.
As I said before, I recently returned to the game with my guild because we absolutely hate every MMO on the market. With the recent failure of AoC and personal failure of WAR, we're back and getting ready for action on our one true love. As most of you know, The Old Republic MMO has been announced and it's stirred up quite a bit of emotion in the old SWG community. A lot of people are returning to the game, and trying to find the love for it they once had. Personally, I miss the old 32 professions but I find the NGE has more to offer than most people realize.
We're playing on the Bloodfin server, which is one of the few servers that are populated (Chilastra, Bloodfin, Bria), and we're patiently waiting on the free server transfer to shut down all of the smaller servers. Yes, that's correct, SOE will be offering a free server transfer for all characters in a couple months. So if you played SWG and are thinking of returning, that's a perfect opportunity to get back into the game.
To all you veterans that despise the NGE, trust me, I was right there with you. But the thing is, we shouldn't compare the NGE to pre-CU. You can't compare a god to a peasant. You have to compare it to WoW, WAR, AoC, FFXI, and all the other MMOs. SWG has way more to offer, and come on, it's Star Wars!
- World PvP (no instanced battlegrounds)
- Most in depth crafting system to date
- Player crafted economy. There are crafting professions. Armorsmiths, Weaponsmiths, Shipwrights, Chefs, Tailors, Droid Engineers. The weapons and armor are crafted from resources, and the quality of the outcome is based on the quality of the resource. Resources continuously spawn and change based on the rate they are extracted from the planet (via extractors or player foraging)
- Player housing, cities, completely customizable. Can design your houses however you want.
- A community that actually socializes. I remember when playing WAR, I had to beg people to talk and be social
- Some PvE instances to keep things interesting (not a very big PvE game, obviously)
- Amazing beast mastery system. Anyone can specialize into beast mastery. Pets are created via incubation. You extract DNA from a creature, insert it into an incubator along with lyase and hydrolase enzymes, and then insert isomerase enzymes while changing the incubator temperature to customize how you want the pet to look and his strengths. (It's a 3-5 day process)
- Player bounties. When you die in PvP, you will have the option to put a bounty on the head of the person who death blowed you. This bounty will then show up on the Bounty Hunter mission terminals, and will then be hunted by the Bounty Hunter class.
- Deathblow system. When your health reaches 0, you do not die. You are incapacitated for 10 seconds. While you are on the ground, your attacker will have the choice to allow you to live or death blow you. If you stand back up from the incapacitation, you'll have a short debuff that will kill you if you're incapacitated again in that duration.
- Speeders. You can get a speeder from level 1. Speeder bikes, Swoop bikes, AV-21, AT-RT, BARC, Jetpack, many more.
- Space. There is a completely different game built into SWG, and that is called Jump to Lightspeed. Every major city has a Starport, and you can use this starport to buy tickets and travel via NPC space ship, or your own spaceship. You can launch into space, mine, battle (space pvp and pve), and set coordinates to jump to lightspeed and reach the far ends of the galaxy. Some people play SWG and never see the ground, while some people play SWG and never see space.
Please, feel free to express any feelings you have towards the game. I understand many people love it, hate it, and don't know it. SWG is by far the best MMO I have ever played, and until people look past pre-cu, they'll never see the light at the end of the tunnel.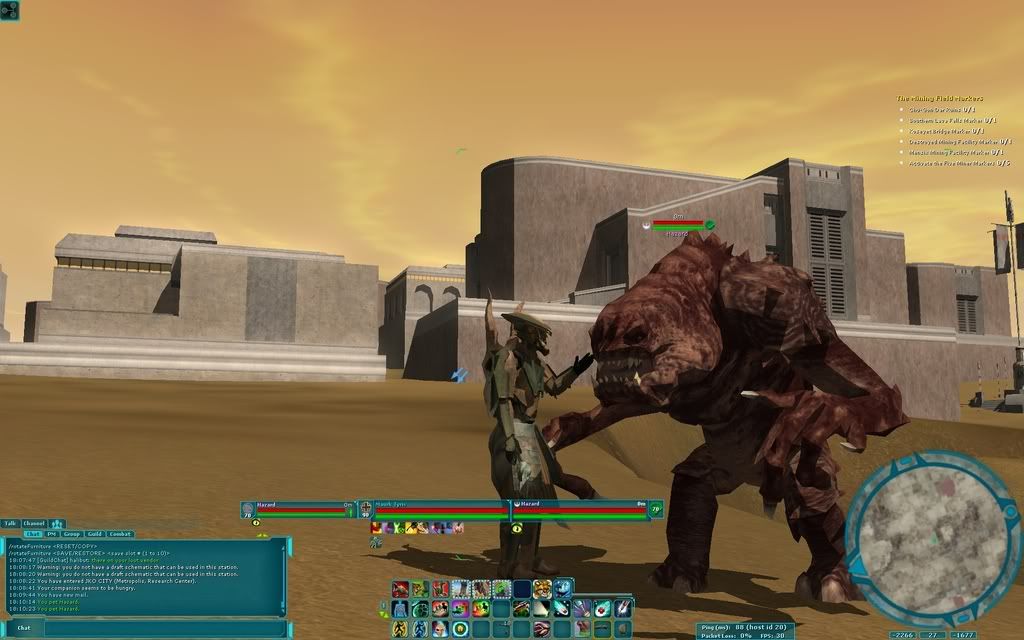 www.foundation-stone.net