Discussion Starter
·
#1
·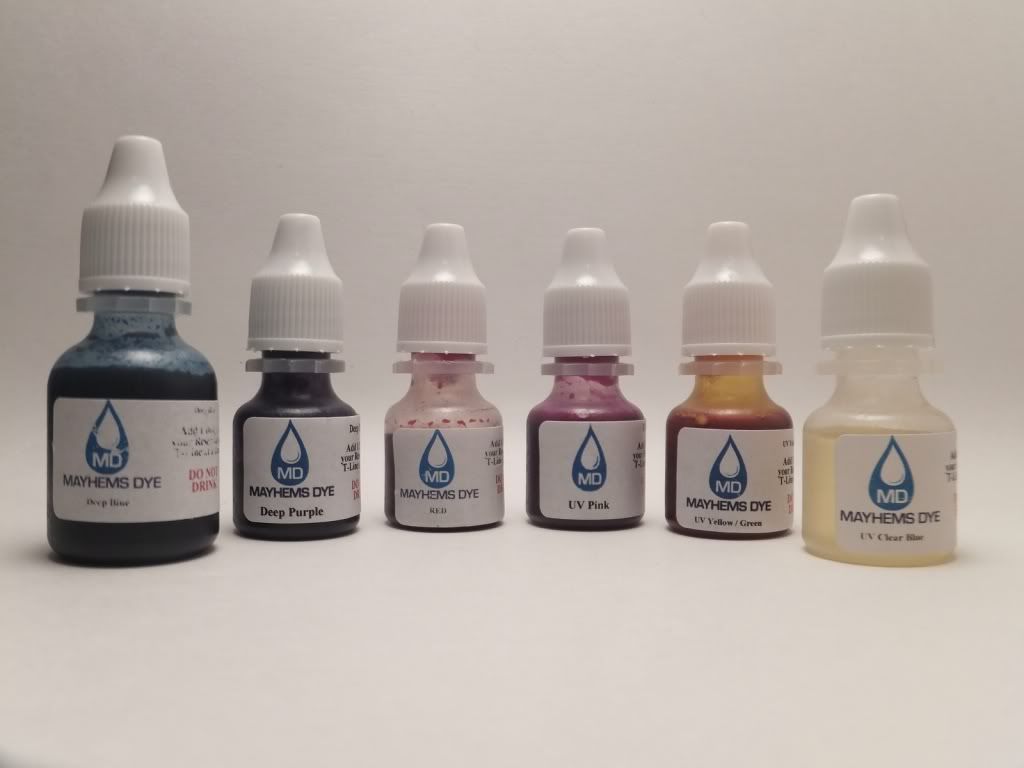 To dye, or not to dye, that is the question.
Luckily there are many options for us today to get that, "custom look". From colored tubing, to uv reactive tubing. From dyes, to uv reactive dyes, to milk like substances. Personally I've always preferred the minimalist look of black tubing but decided to try out "pretty" water cooling for a change. Having experimented lightly with Feser One I was really turned off at the whole dye idea. After only one week of using Feser One I had muck in my water block,
here is the link.
Not too long after the Feser disaster I found Mayhems Dye. A Pure Dye without any of the additives that clog up your loop. So I decided to put this to the test. I've been running 20 drops of Mayhems Red + a couple drops of PT-Nuke Biocide for the past month with no buildup or gummy mess what-so-ever. Nothing in the CPU block and nothing in the GPU Block. 30 days later its still clean and red like the very first day. I am very impressed with this dye so far, to say the least.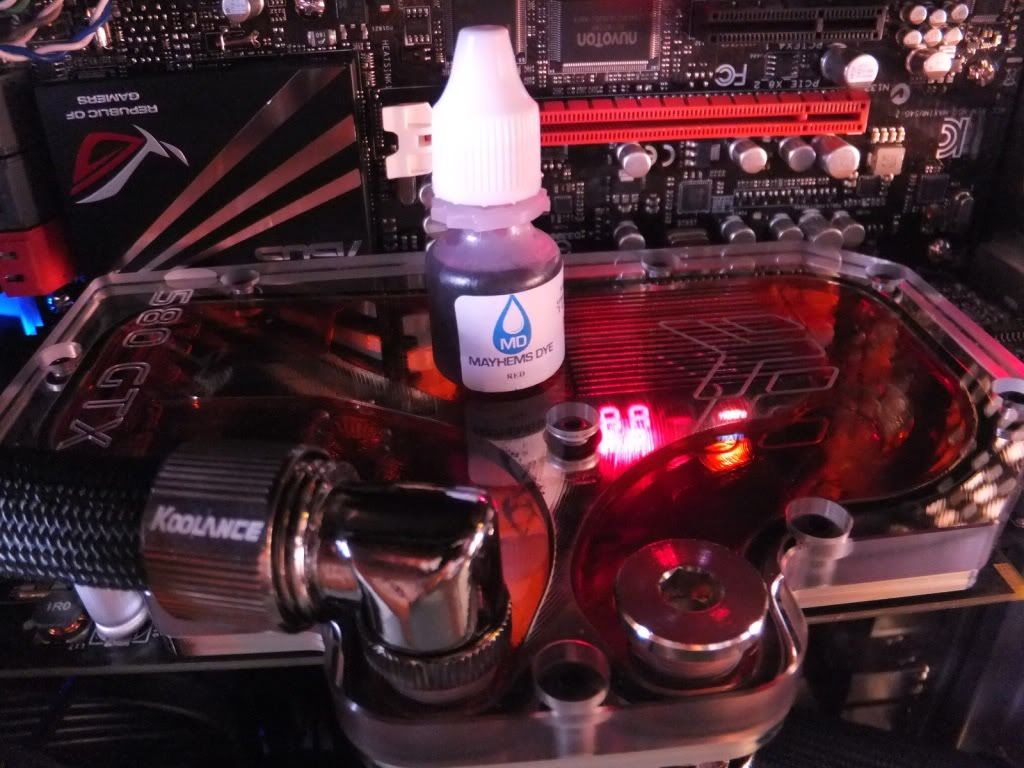 Mick from Mayhems Dye was kind enough to send me a few samples to test. Deep Blue, Deep Purple, Red, UV Pink, UV Yellow Green, and UV Clear Blue. I could sit here and try to describe these dyes but I thought it better to make a few short videos for your enjoyment. 20 drops of each dye in 1.5 liters of water.
[ame]
http://www.youtube.com/watch?v=Emjg3mWy1Lo[/ame
]
And a few more fun videos
[ame]
http://www.youtube.com/watch?v=1UFTRTjy4gQ[/ame
]
[ame]
http://www.youtube.com/watch?v=dnbGnD3krxg[/ame
]
All in all, it really comes down to preference. Colored tube or dye, its your choice. After my personal experience, I have nothing but good things to say about Mayhems Dye. A great product from a highly dependable and very reachable vendor. Honestly, it doesn't get any better than that.
OCM