Discussion Starter
·
#1
·
Pastes tested: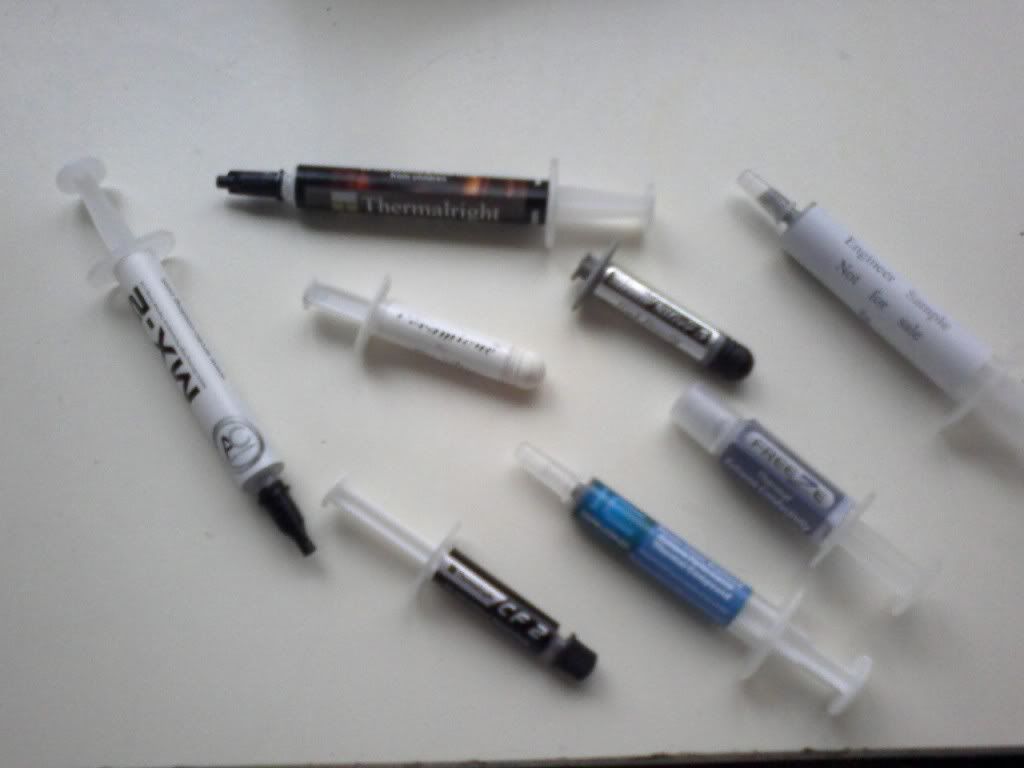 Test Bed:
Intel i7 860 @ 4.2ghz HT/on 1.336v
MSI P55-GD80
Gskill Ripjaws 1866mhz @ 2000mhz
Thermalright Venomous-X (San Ace @12v- 2318rpm +- )
Lian Li K62 (fans @ 12v/)
Silverstone ST70F power supply
2x Diamond Radeon 4890s
Room Temperature- 20*C
Testing Method:
Fresh Application of paste, then run Prime95 Small FTT for 15mins, idle for 15mins, Prime95 Large FTT for 15mins, idle for 15mins, Prime95 blend for 15mins, then 30mins of Prime95 Large FTT.
Average temperature across 4-cores is taken for results.
Idle Results: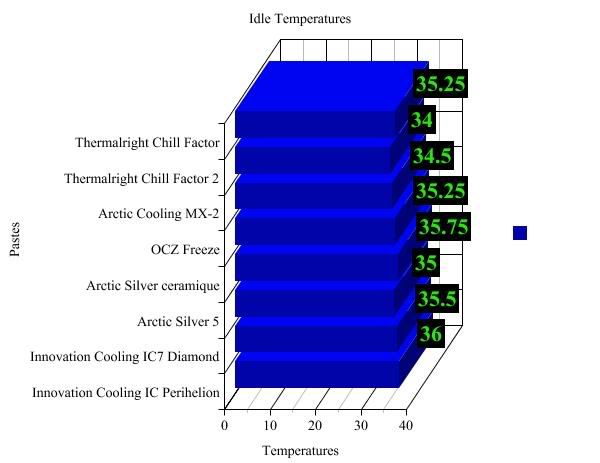 Load Results:
Conclusion/ thoughts:
I was pleasantly surprised by the Thermalright CF2, it was able to beat the rest of the field quite easily. Now it could be that Thermalright optimized their paste for their heatsinks, or it could be that they just made one hell of a thermal paste. I would like to test it on other heatsinks in the future. One thing that let me down was the IC Perihelion, I expected it to stay closer to everything else in the test but wasn't quite able to stick with the rest of the pastes. It would however be a nice paste to use on NB/ SB installations.