Discussion Starter
·
#1
·
Now, before I see any rants here about how I should be using a mech.
Let me just say that I appreciate silence in my bedroom when I type.
I am currently using a HP wireless keyboard manufactured by Logitech. For some reason, the rubber dome switches require some force to actuate, but they bottom out too easily past the 'buckling' point.
As such, typing is a very noisy, clacky affair.
I am after these keyboards so as to experience a silent typing affair.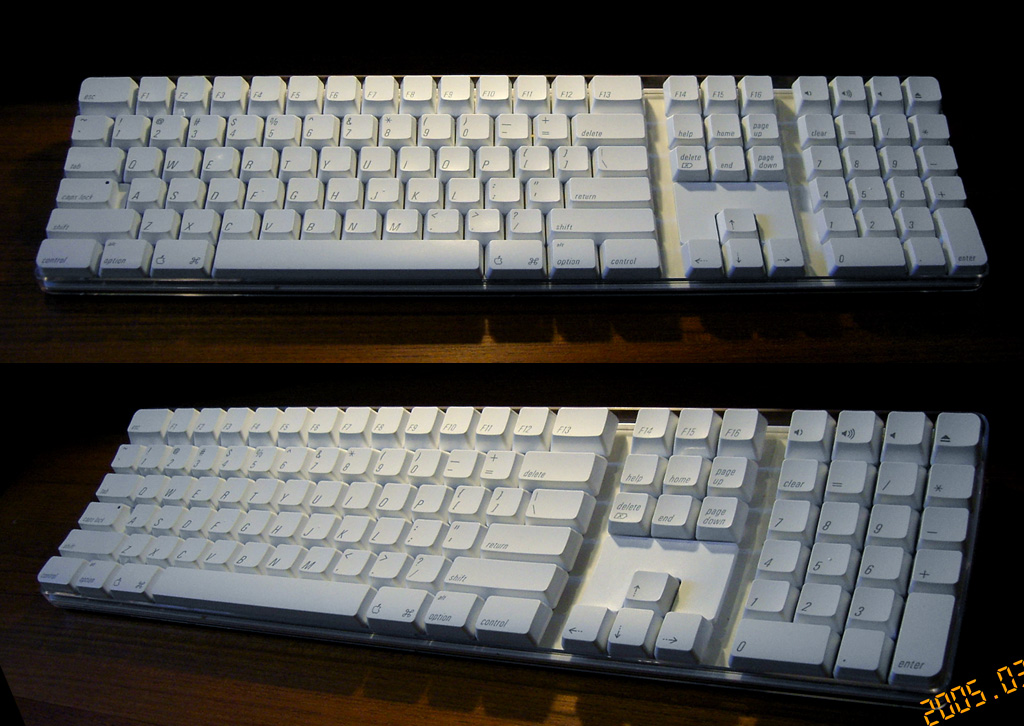 And no Mac bashing.
Any Mac bashing here will be reported.
Not a Mac fanboy, but I find this keyboard very easy on the ears, and very sturdy.
The Mac keyboard is compatible with Windows.
In fact, I am currently hammering out this post on my HP dv2713tx with Windows Vista.
The CTRL key works right, when I hit the Num Lock (clear key on Apple board) the NL light lights up on the laptop.
Same goes for Caps.
The Apple key also doubles as the Windows key.