Discussion Starter
·
#1
·
RESULTS
CPU settings for testing:
Q6600 @ 3703 MHz 1.36 vcore
(CPU is lapped)
Testing will be run for 15 min. Prime95 small FFTs.
20C Ambient temperature. CPU temps recorded with Core Temp 0.99.4 (100C TJmax)
IC7 diamond TIM.
Testing completed.
COMPLETED TESTS
--Lapped/Pressure modded cooler results. Temperature in C.
TRUE wins again, but the margin is closer. The Noctua really benefited from being lapped.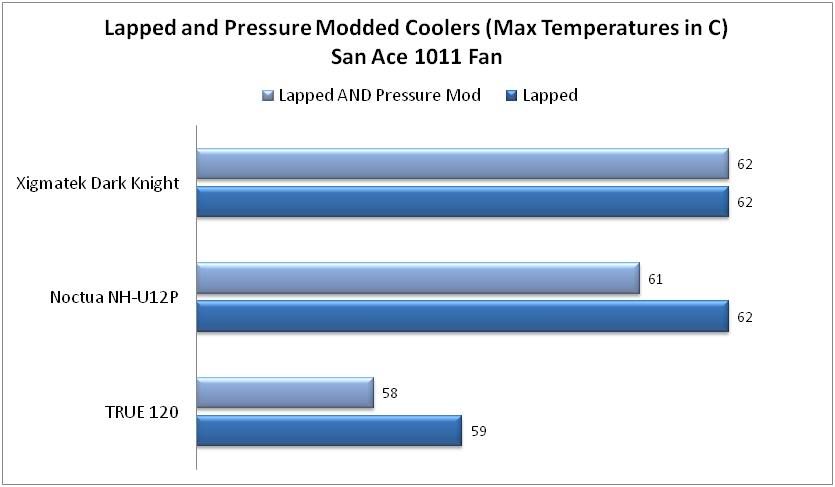 --Unlapped coolers with San Ace 1011, and noctua fan. Temperature in C.
TRUE still leads by a bunch, no matter if it's a high CFM or low CFM fan. Xig and Noctua are about equal on low CFM fan, with the Xig pulling away a bit with a high CFM fan.
--Out Of Box Testing Temperatures in C
Well...I didn't see this coming. The TRUE smokes them..not even close.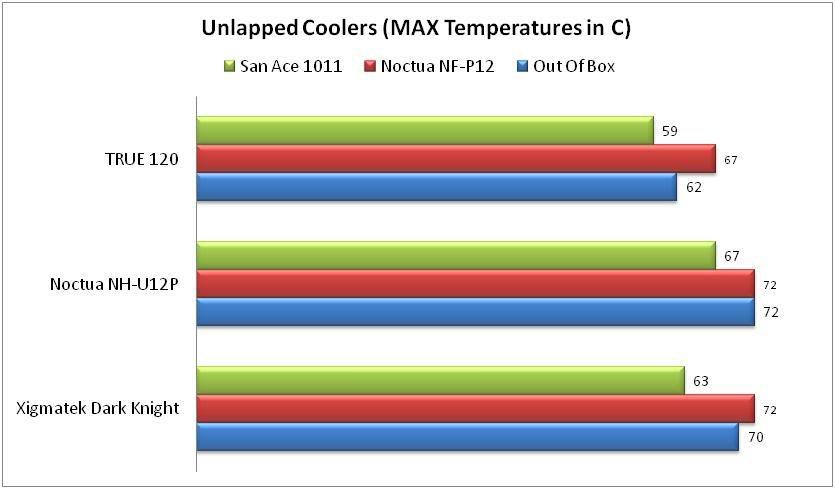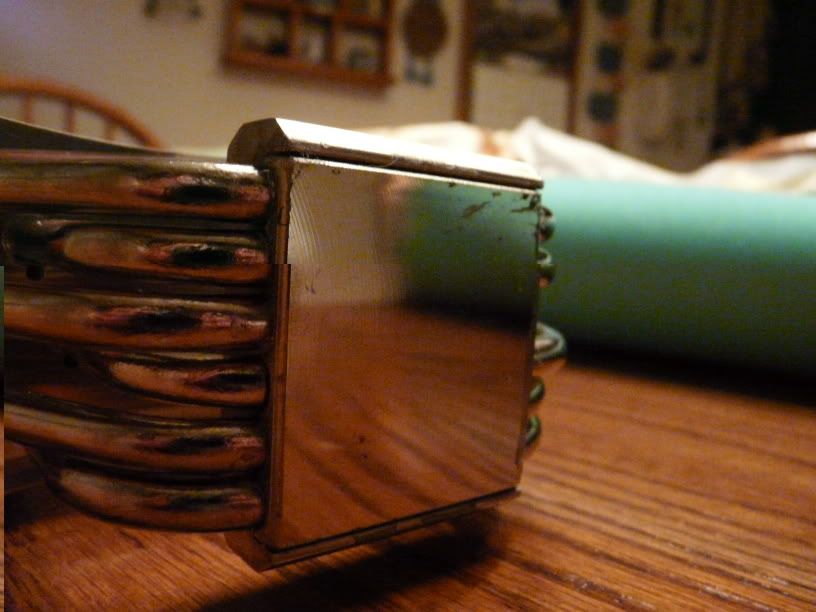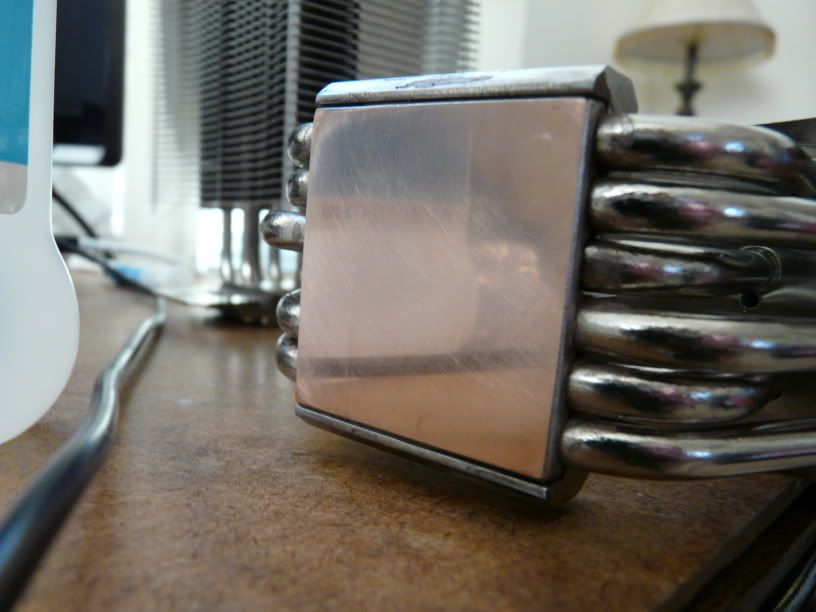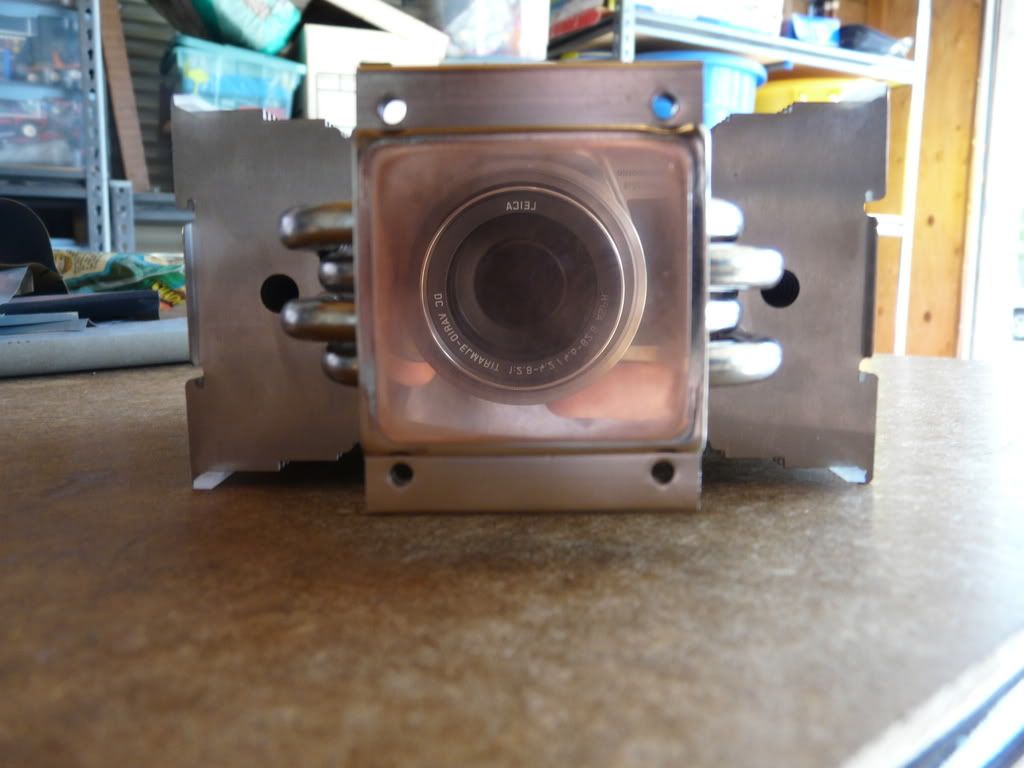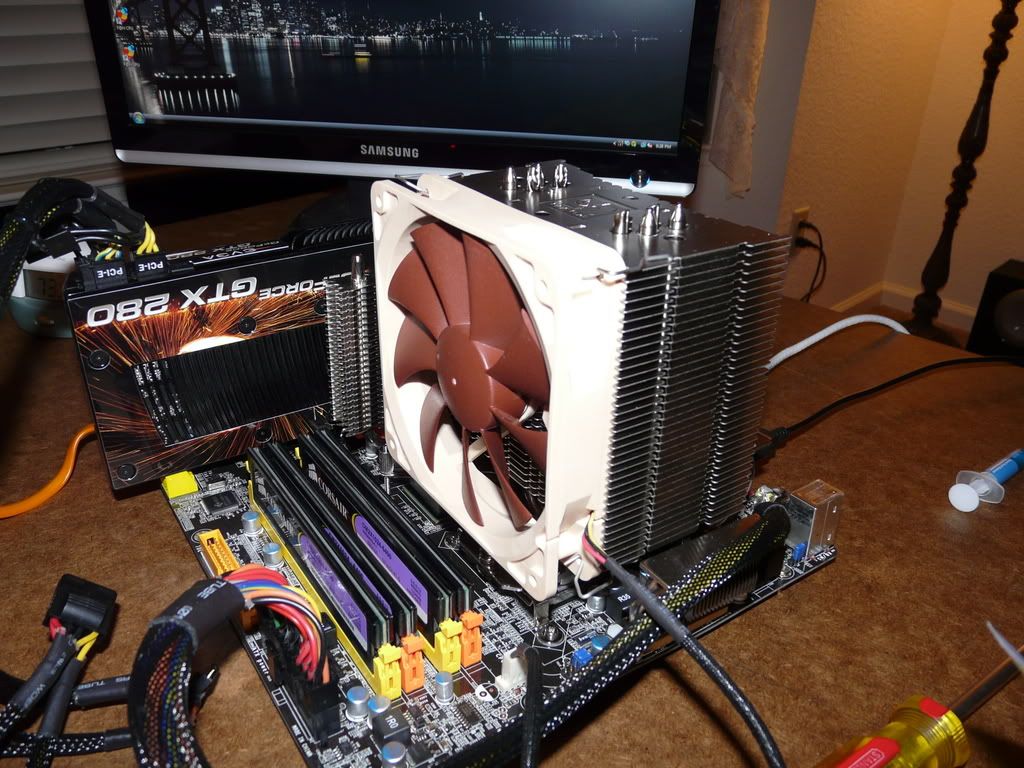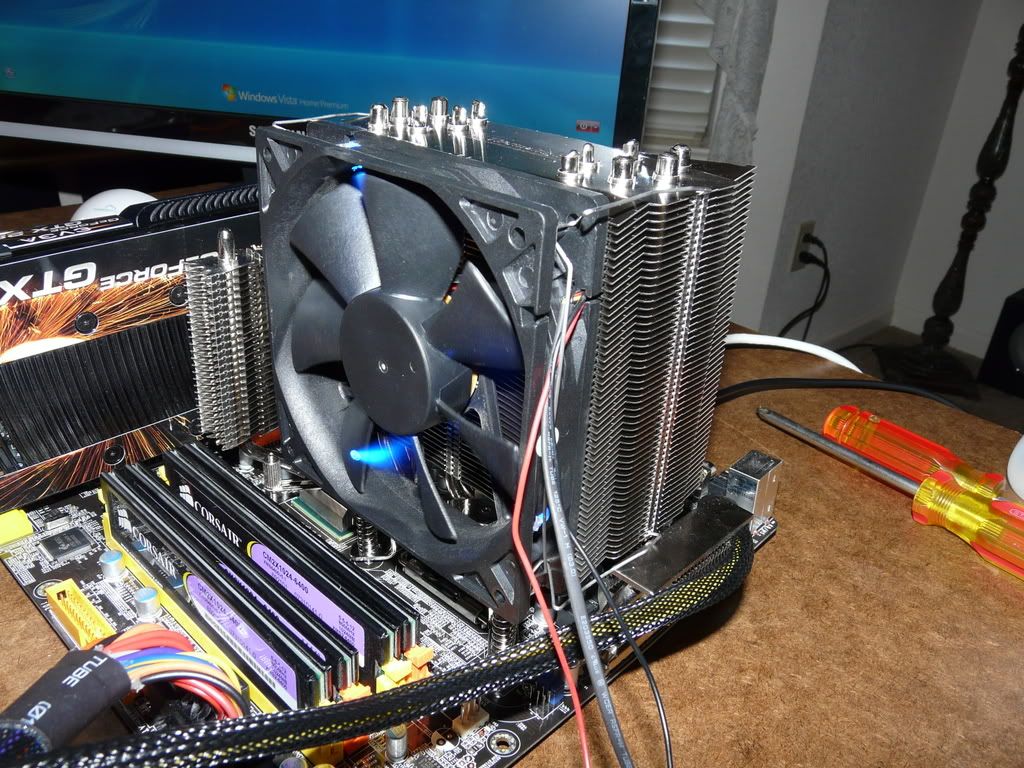 Unboxing Pics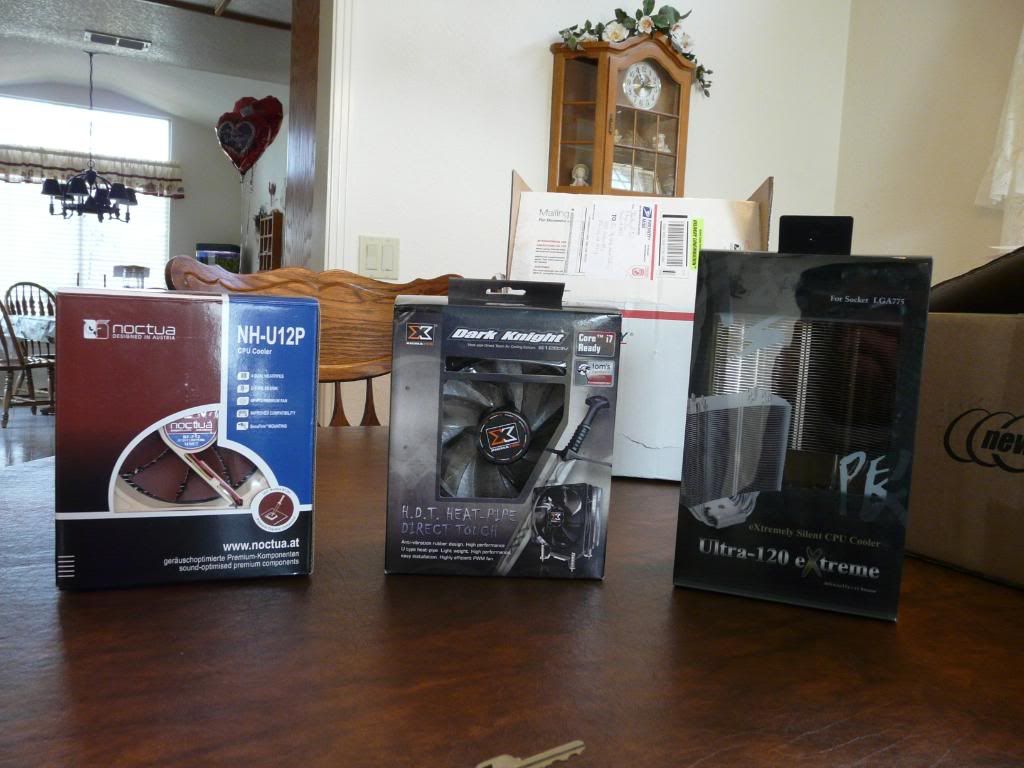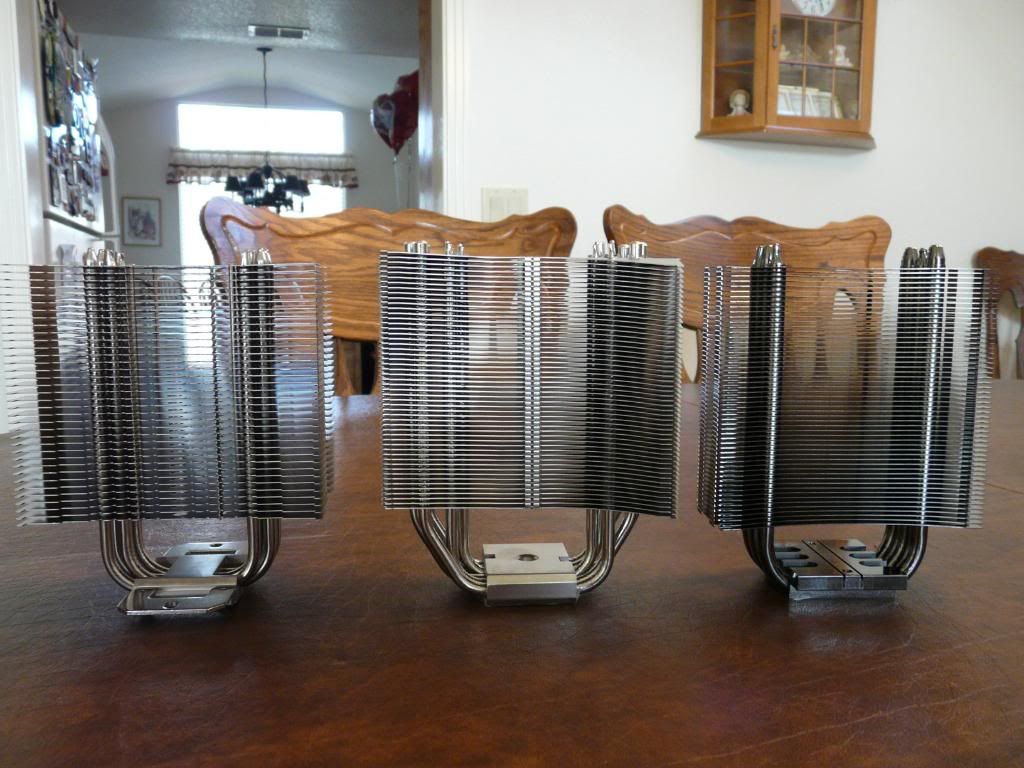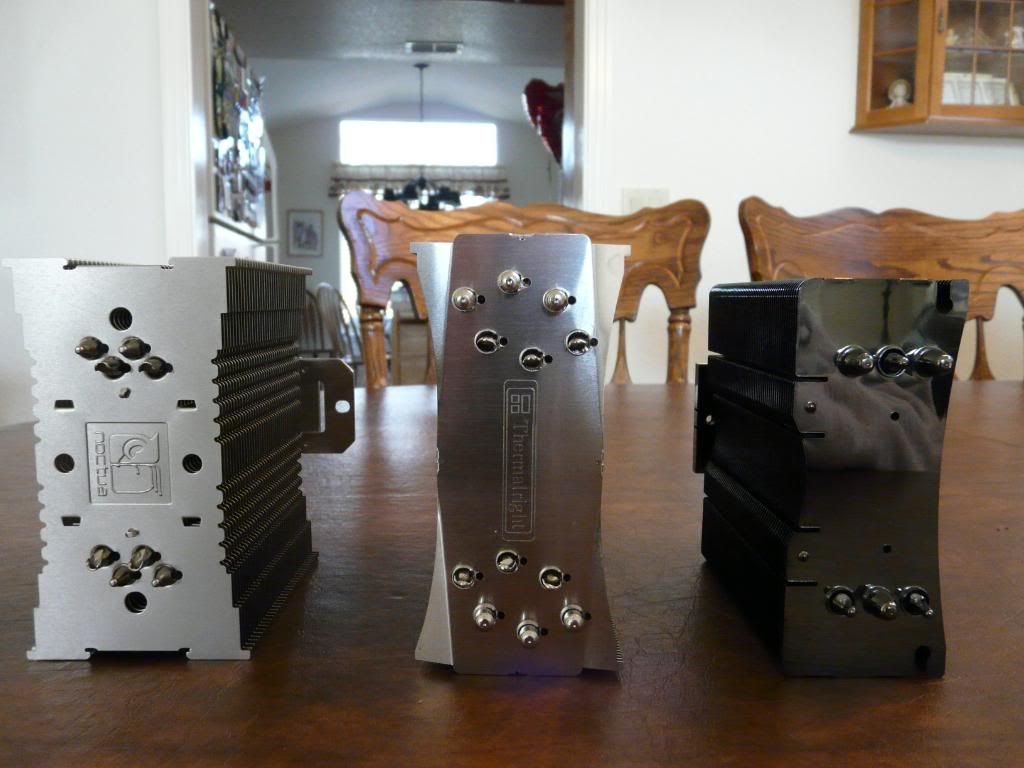 The CPU Coolers:
1)
TRUE
<<<Thanks to beret9987!
2)
Noctua NH-U12P
3)
Xigmatek Dark Knight
<<<Thanks to redalert!
The Fans:
1)
Noctua NF-P12-1300
2)
Yate Loon (High Speed)
<<<Thanks to Valicious!
3)
San Ace 1011
TIM:
IC7 Diamond