Discussion Starter
·
#1
·
Source
in Google Translate
Original source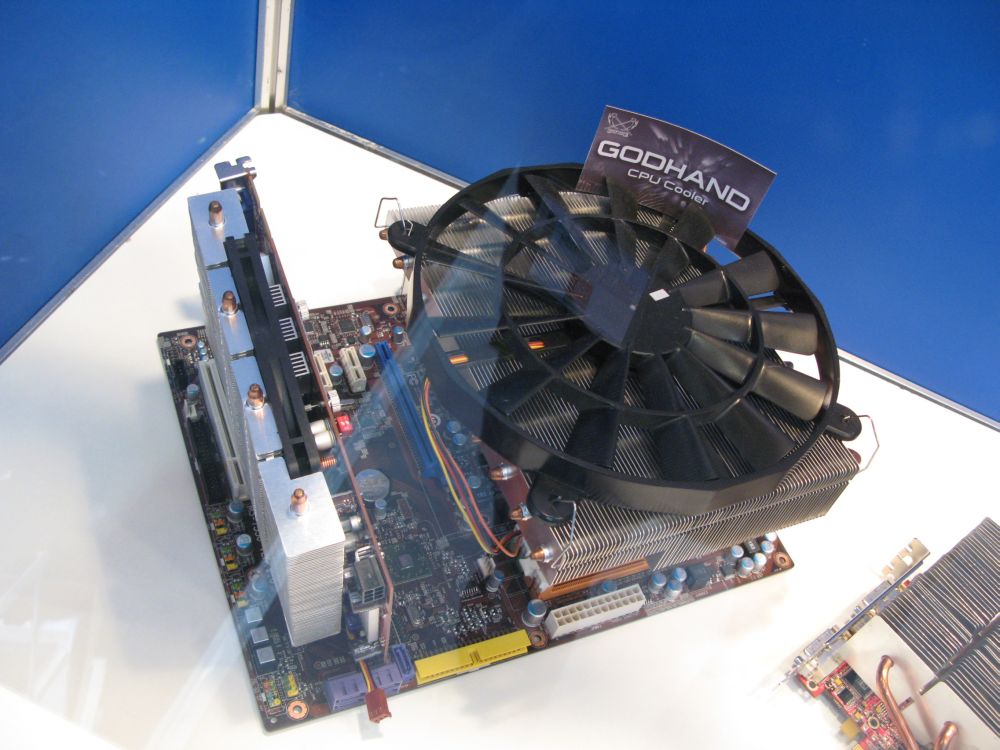 Wow that thing is huge!
...is what she said
Manual translation:
Quote:
At CeBit Scythe is displaying it's GodHand: A gigantic CPU cooler with as many as ten heatpipes. The company is also showing another eye-catching HSF and an enormous passive GPU cooling solution.

The fact that the CPU cooler has ten heatpipes and the way it reaches out over the rest of the motherboard, may have led to the name GodHand. Scythe couldn't give any information about the product, except that it is a prototype. There was also no information about the Ninja: a passive GPU cooling solution with six heatpipes which covers the entire videocard. Judging from the fact that a couple of heatsink blades are skewn out of place leads us to believe that this is an early product version. And finally the company showed the Kama Grandcross: a CPU cooler which has its heatsinks oriented diagonally with a fan hanging above.