Discussion Starter
•
#1
•
The Heavy Weight Mega Vs The Light Weight H50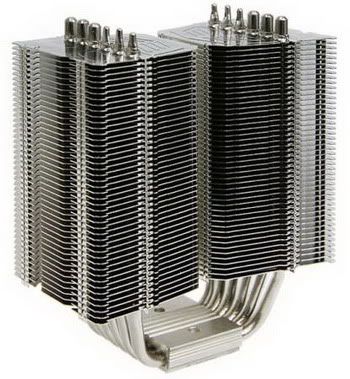 vs
I have owned a mega since I built my system last month, but wanted to test it against the H50. I have finally finished all the tests and the graphs have been updated with the new info. Based on my results I got better results by pulling air from inside my case and exhausting it out the rear even though Corsair suggests you to do it the other way around.
IBT(Intel Burn Test also known as Linpack) has been run at High to ensure the same amount of ram is used in every test and this is the test I used to find the max load temps.
I tested 3 settings:Stock, 3.9ghz with HT on, 4.1ghz with HT off
I ran 4 variations to these 3 tests: Idle, Window Panel, Fan Panel, Gaming
I even threw in the GPU temps so people could see how the panels and coolers affected the temps of the GPU during normal game play. I don't think the gaming/GPU results were very accurate though, I feel they varied some based on the maps played. I should have just ran vantage, but o well.
UT3 was the game used in all the gaming tests
This was not a stability test, the testing was only done to see temps.
Test System:
i7 860
CM Storm Sniper
Asus Maximus III
Geforce GTX 295
Windows 7
IC7 thermal paste
Ambient temp 20c
2x Ultra Kaze 3k @ 100% Push/Pull used on mega and H50
Pics of the system:
What I did was averaged the 4 cores temps I got to give a straight average for each test, however the detailed results are in the 2nd post. I took screenshots of every test ran showing: temps, cpu verification, IBT verification, and GPU temp verification and the link to them is also in the second post.
I put together graphs for easy reading, but as I said before if you want detailed results just read the 2nd post.
Quick Brake Down:
Stock
IBT- Mega wins
Gaming- Mega wins
Idle- H50 exhaust wins
3.9ghz Hyperthreading On
IBT- H50 exhaust wins
Gaming- Mega wins
Idle- H50 intake wins
4.1ghz Hyperthreading Off
IBT- H50 exhaust wins
Gaming- Mega wins
Idle- H50 exhaust wins
As you can see they both trade blows, the mega does better while playing games when only part of the cpu is used, the H50 exhaust does better during the Intel Burn Tests and they swap blows on Idle(but Idle results are very inaccurate no matter how you look at it).
Pro's and Con's
H50 Pro's
*Small- Good for smaller cases and ram with high heat spreaders
*Good for window cases- Temps are the same in IBT with side fan & window
*Easy to Install
*Good price/performance ratio
H50 Con's
*Push/Pull on 38mm fans difficult to mount- had to use zip ties
*Pump could go out/unit could leak
Mega Pro's
*Better cooling if running your cpu on stock settings
*Had lower temps while gaming
*Easy to Install
*Good price/performance ratio
Mega Con's
*Big- May not fit in all cases
*Need for good airflow- If your case has bad airflow it might not cool as well
*May have to pay extra for mounting brackets for your cpu
*Have to pay extra for 38mm fan clips or make your own if using 38mm fans
Conclusion:
Both coolers appear to do great for the money. I think it just comes down to case airflow, case size, ram size and personal taste in looks. I do not see either of these 2 coolers achieving a higher overclock then the other.
Discuss freely and enjoy looking over my results
Edit- Keep in mind these results only speak for my i7 860 and results may vary based on case airflow and cpu type.
After seeing how close the results are I have decided to keep the H50. I like that its smaller and makes my system look better(imo) and somehow my gpu stays cooler using it.