Discussion Starter
·
#1
·
I had a PSU blow a few months ago taking with it a Western Digital 750gb green drive. After deciding to stop being lazy and actually RMA the thing I came up with an idea. Why not have a RMA battle Western Digital vs. Seagate ? After a little rummaging through my closet I found it ! An old dead 160gb IDE seagate drive still in warranty
I have created 6 categories on which I will be judging both companies along the RMA process.
1. Starting the RMA Process
Both companies asked for the same information here. Reason for returning, serial number, address, etc...
However the one thing that did impress me was the fact that at the end of the RMA process, Western Digital let you quickly and easily purchase a UPS label with your RMA number and everything. All that needed to be done was find a box and slap the label on it.
Winner: Western Digital
2. Advance RMA
Both companies have Advance RMA options, where they will send you a new drive before you send in your defective one. Both needed a valid credit card on file in case they never receive your broken one. However Seagate likes to charge $9.95 + tax per drive for this option while Western Digital is free of charge.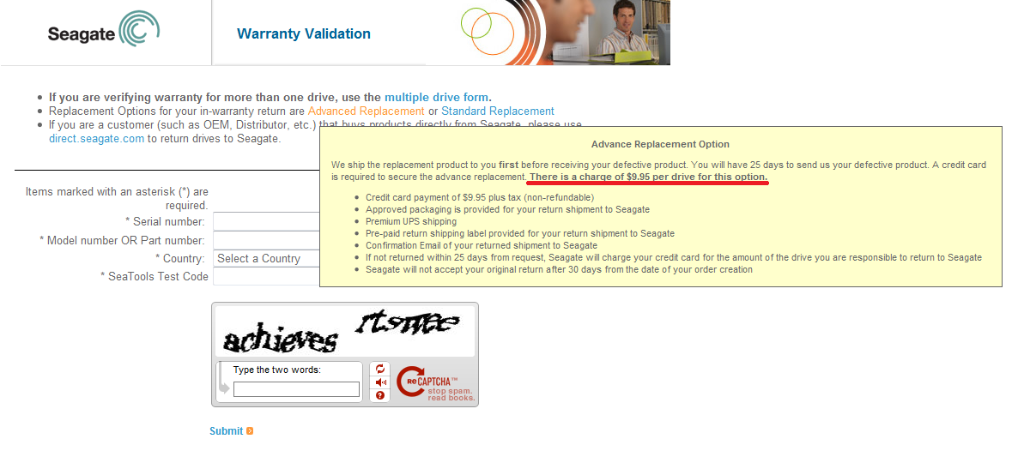 Western Digital Advance RMA form
Winner: Western Digital
Sending and Receiving the Drives
Both packages were shipped the same day by the same method (UPS ground) from Pennsylvania. Seagates Facility is in Texas while Western Digitals is located in California. Naturally Seagate received their drive first (3 days after shipping) and Western Digital received theirs the next day (4 days after shipping).
3. Turn around
While having an extra day over Western Digital it took Seagate an entire week before shipping a new drive. While it took Western Digital just 3 days before they shipped a new drive.
Winner: Western Digital
4. Return Shipping Method
Western Digital sent their drive UPS 2nd-day air
Seagate sent theirs UPS ground (4 days)
Winner: Western Digital
5. Packaging
Both drives returned with very different packing
Western Digital looked like this.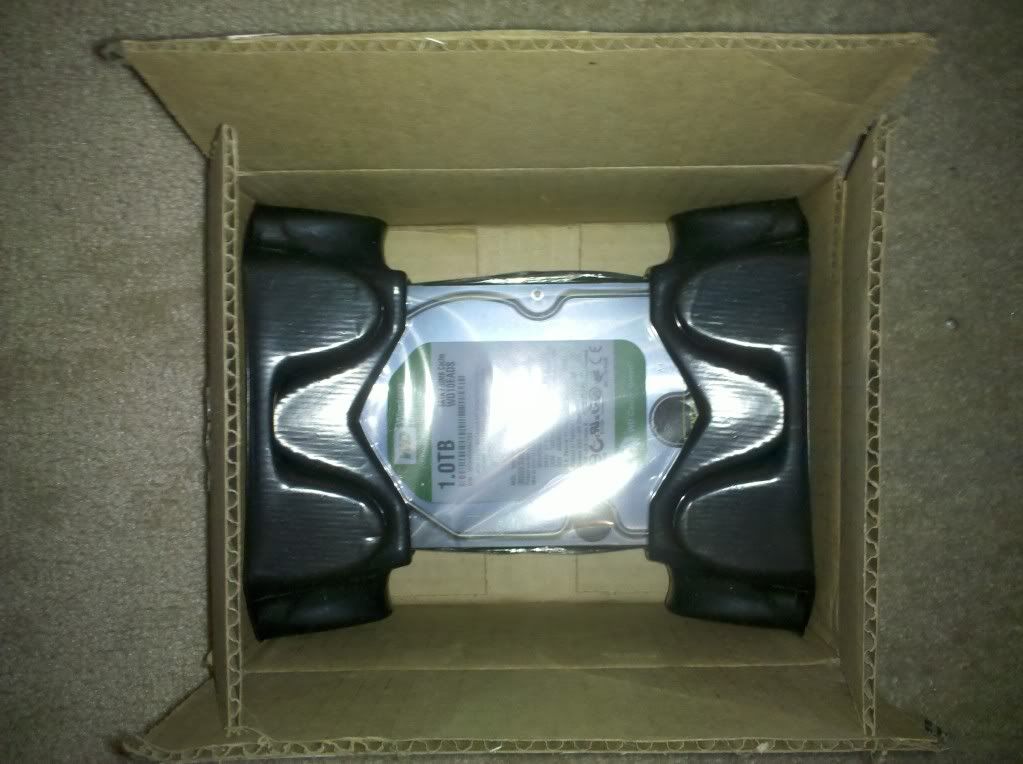 and
Seagate looked like this.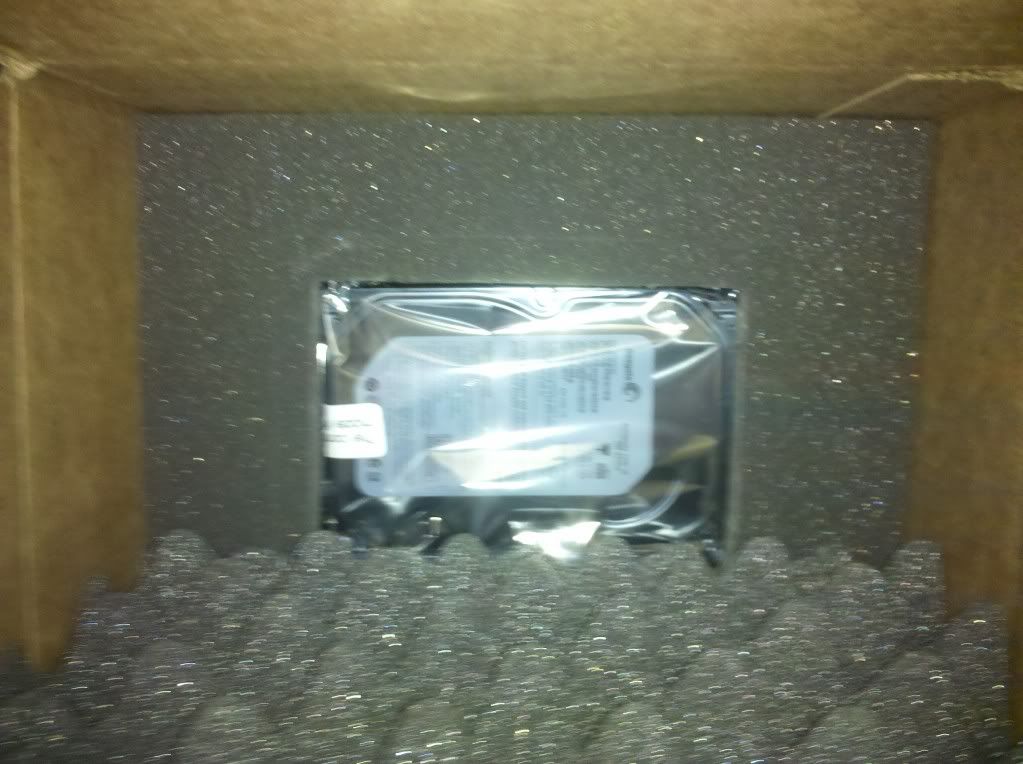 They probably both offer similar protection, but seagates drive looks like it could take more punishment.
Winner: Seagate
6. Returned Drive
For Western Digital I sent in a 750gb green drive and I got back a 1tb green drive
For Seagate I sent in a 160gb IDE drive and got ... a 160gb IDE drive.( Not saying I deserved an upgrade I am happy I got anything back at all)
Also another note about the seagate drive. The S/N doesn't return any warranty information on their website. I have no idea what will happen if this drive dies again.
Winner: Western Digital
Total
Western Digital: 5/6
Seagate: 1/6
Overall Winner: Western Digital
Hope everyone enjoyed my little RMA review