The Work Area and Current Progress
Just starting to strip the case now, rivets need to be drilled off and then it's onto sanding and priming. Should be ready for paint tonight or early tomorrow.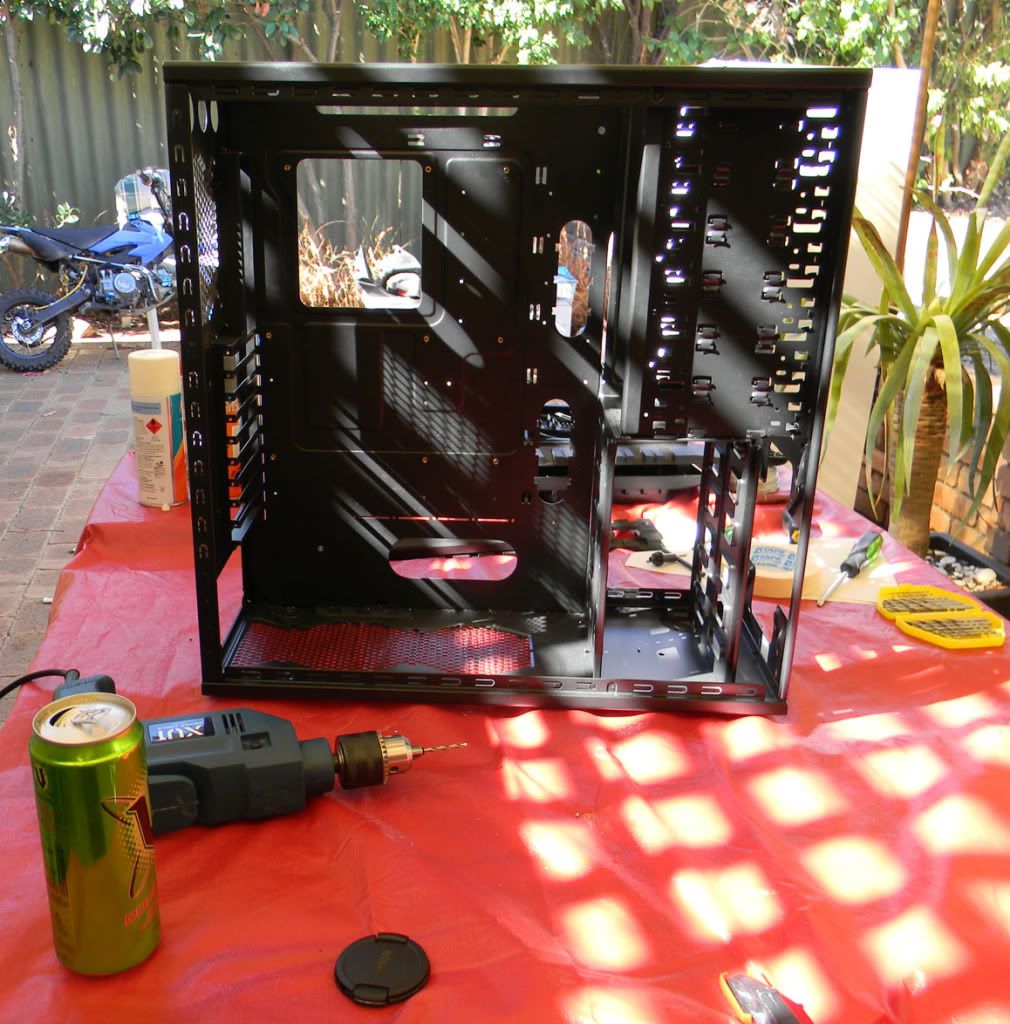 Yeah, it's a pretty messy backyard thanks to our dog who likes to grab everything and throw it everywhere but I can work with it. There's also plenty of lighting available so I'll be able to work late into the night.
That's it for now, I'm now off to de-rivet and completely tear down the case now. I'll be back with more pics once that is completed.