Discussion Starter
·
#1
·
That's right boys and girls I'm going to cram a 360mm radiator into my Tempest. I know at least one other person has managed this on OCN so let's see how I fare.
The major components arrived a few days ago
so I can now start to think about the placement of parts the rad obviously being the hardest to fit.
The rig:
•CPU: i7 920 OC 4.0 GHz 1.35v
•Motherboard: Asus P6T 1366 SLI
•Memory: OCZ 6GB DDR3 Triple Channel
•Graphics Card's: XFX ATI Radeon 4890 CF
•Hard Drive: Samsung Spinpoint F1 1TB +western digital 300GB
•PSU: Chieftec 850W
•Case: NZXT Tempest
Water cooling parts so far:
•Reservoir: Magicool Plex 250
•CPU block: EK Supreme LT Plexi
•Radiator: Swiftech MCR320 Stack replaced with Alphacool NexXxoS Xtreme III Rev.2 360 rad
•Pump: Phobya DC12-400
•MAYHEMS SILVER COIL 99.999 % FINE SILVER
Yes this will be a CPU only loop as I don't think getting blocks for the aging radeons is cost effective. I will be swapping out the twins for a new card ones my budget allows, so maybe I will get a block for that.
And here are some pictures to show what my rig looks like before I start the dismantling. (Sorry for the ****y quality. I don't have access to a proper camera at the moment)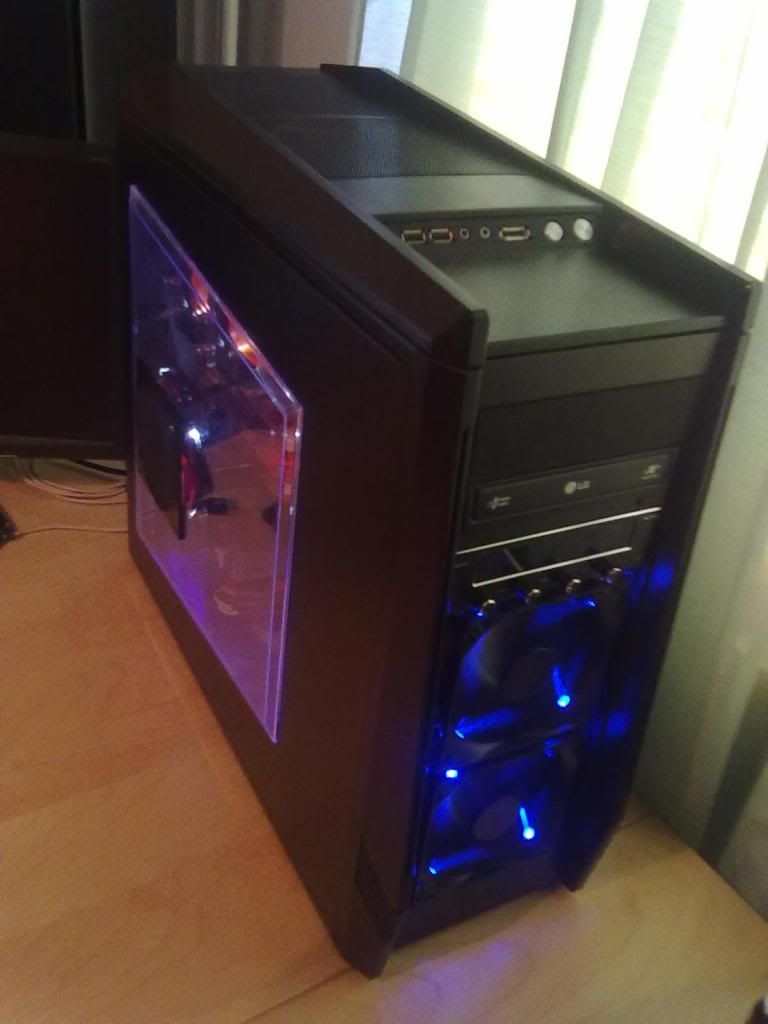 UPDATE 5.9.2011
Initial disassembly complete.
Rig now running happily in the ghetto box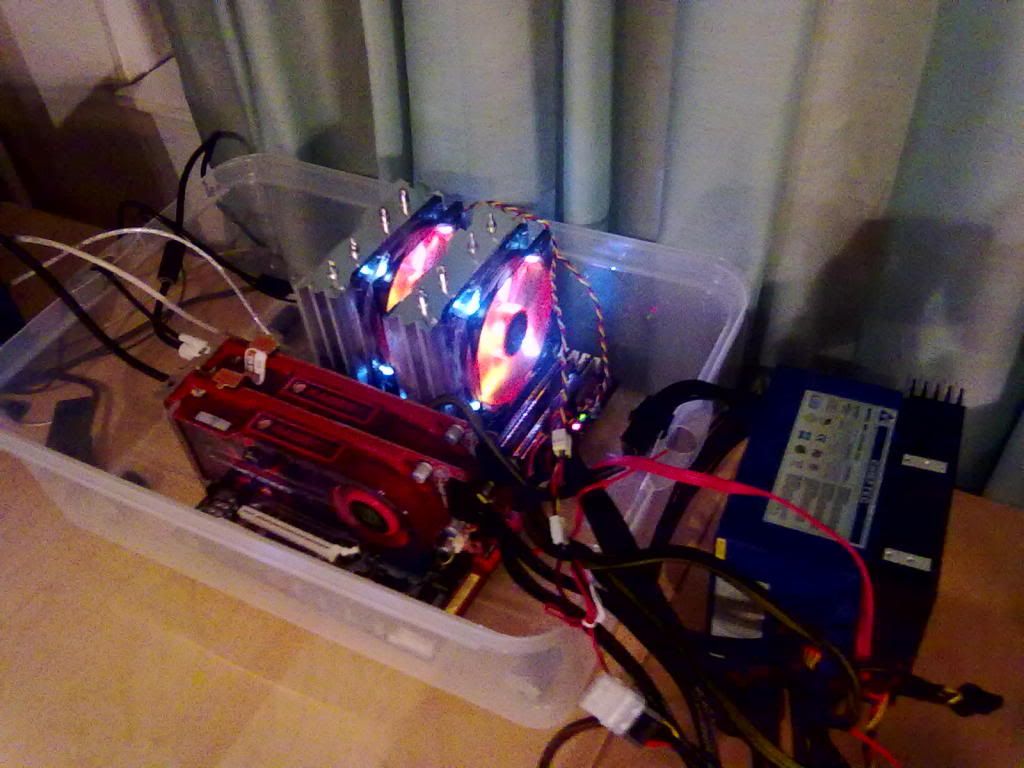 As I suspected the rad is to thick to fit above the motherboard so my only to options are to ether mod the top or the bottom for extra space.
UPDATE 18.9.2011