Discussion Starter
•
#1
•
I just joined the forum so I could post my latest fun fun project,
I've been frustrated by x1900 having a cap of 775mhz without volt modding(even though im the shiz at vmods :]), and I RMA'd a x1900xtx with 1.1ns ram and recieved one with some kind of junk ram on it. Sooooo I think Ill sell it.
I used to read here alot, I hope you enjoy my latest project :]
x850xtpe @ 690/642 on swiftec mcw60-t 188W pelt; 7785 3dm2005
http://service.futuremark.com/orb/pr...jectId=2106665
1.9Vgpu 2.35Vmem I think she wans more vgpu! It only goes one higher to 1.95, then thats it lol
The rig.... I cut a clear lexan side panel for it :]
Rams cooling courtesy of flex-ties...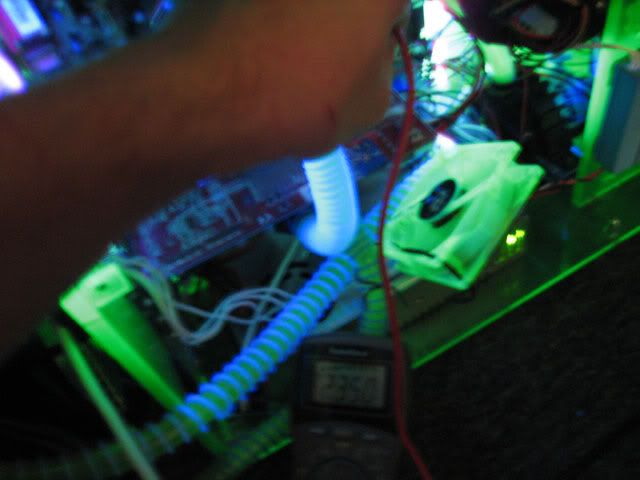 AGP 8X Lives on