Here is an oversize example of a ziptie screw:
Save all the zipties you clip. Pull the tongue out through the buckle. Now you have some spare buckles. The shaft of a ziptie runs straight through a fan or a fan+shroud, through your heatsink, and out the other side, where it meets one of your spare buckles. Now you can mount most fans to essentially any heatsink.
A ziptie screw in action
. A really classic use of ziptie screws:
Many thanks to
Dirtyworks
from
this thread
. Then go to
this thread
to really see zipties at work! And
here
:
Pic posted by ffejrxx. And flexible, too: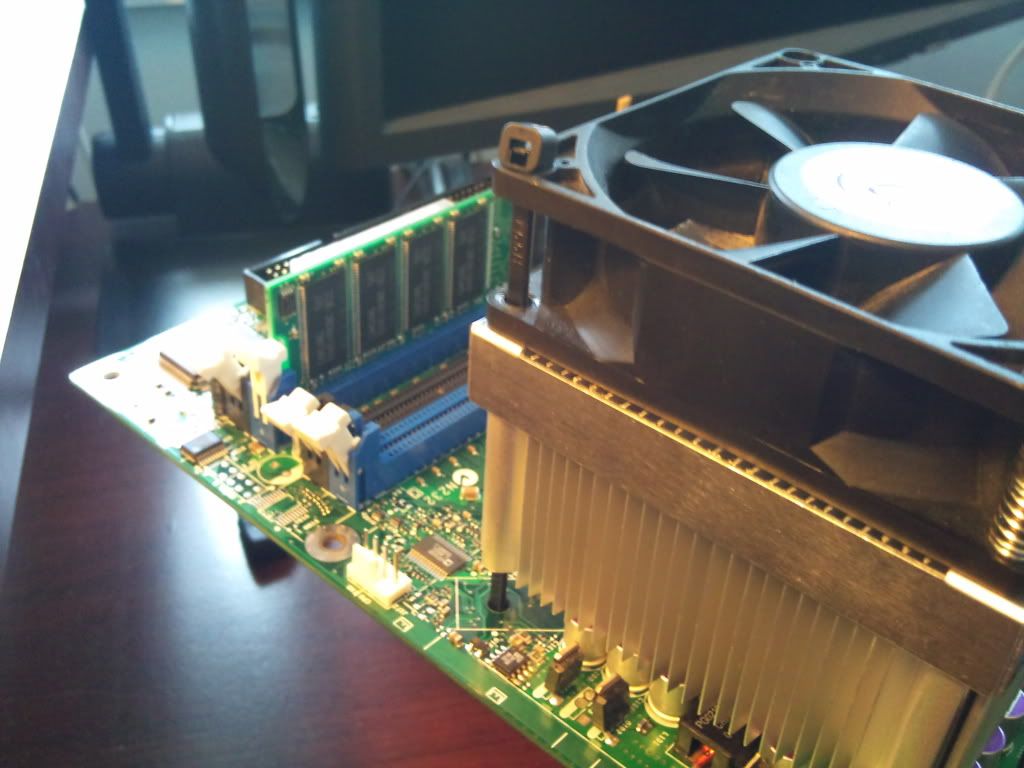 Posted by johny24
here
.  
  Posted by
reisya
at post #57, this thread.   ------------------------------------------------------------------------   Here I needed to put a prototype 120x15mm Cooler Master fan on my Megahalems.   (A poem) None of my clips would do. I had to use a ziptie screw.