Thanks to Manyak for turning me on to using RIT dye to customize keys! After reading up on the webs about the process...I figured I would share my findings and my first attempt
Using dye to color your individual keys and board work much better than paint, because the dye gets infused with the plastic, and won't ever wear off.
As far as I can tell, the most widely used and most effective dye for this process is RIT dye, which you can find at your local drugstore (Rite Aid) or department store (Wal-Mart).
The Rit dye comes in several colors, and is available as a powder or a liquid.
I chose royal blue, cocoa brown, and scarlet for my next few projects. So lets give it a shot ...first with some Scarlet!
I try to use a highly concentrated batch of dye/water. I'd say what I used was 6 parts water to 1 part liquid dye... I am sure this is overkill, but I wanted results
There are different types of plastics used by different keyboard manufacturers. Some are harder to dye than others. The melting points are different, so you have to be careful!
For reference, melting point of ABS is 105°C, PBT is 221°C.
Make sure you clean the keys with soap and water..and then a light wipe with rubbing alcohol before attempting to dye...we want EVEN colors!
Salt seems to be good for setting the colors in stone. I have also read that adding vinegar to your dye solution can raise the acidity of the dye, allowing it to penetrate the plastic easier. All things worth trying out! I will be experimenting over the coming weeks and will let you all know what I find to be the most effective at getting the job done.
Here is the dye I picked up:
And for the first attempt, we will be dying the enters, esc, arrows, and w-a-s-d of a logitech multimedia keyboard that happens to have a Brazillian layout :0
My original plan was to use a strainer to suspend the keys in the solution for easy access to them in case they got too hot. I abandoned this after the first dip...my keys didn't melt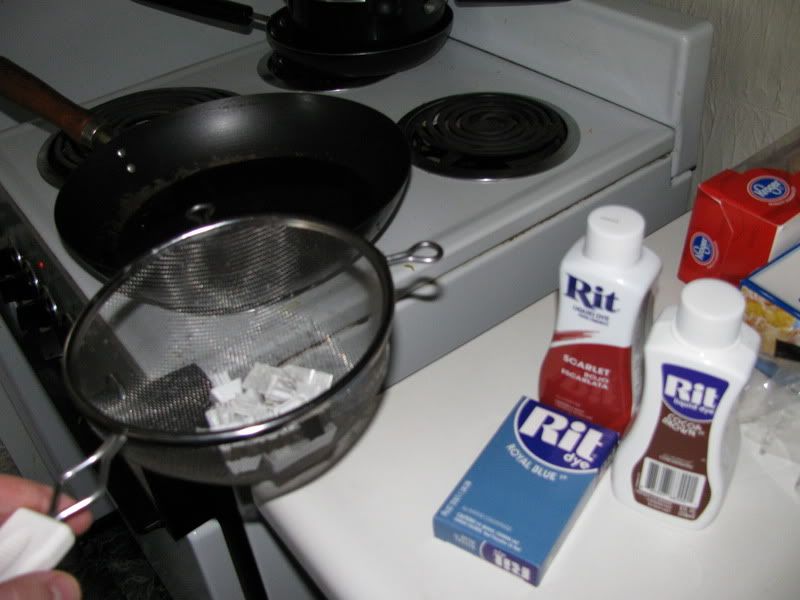 I added a couple of tablespoons of salt and made sure to bring my solution to a boil, which I hear is good to "activate" the dye.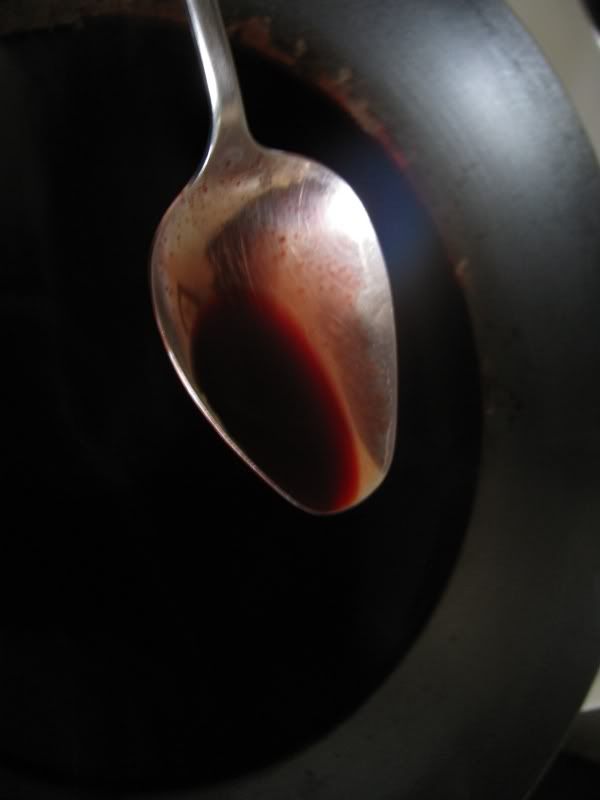 Once I had reached a rolling boil, I removed the pan from the hat and dropped the keys in...stirring constantly at first so they did not hit the hot metal bottom and melt.
These keys seemed to be of the difficult sort. After their first 15 minute soak, I ended up with salmon-pink keys. Being the determined individual I am...I rinsed the keys while returning the solution to a boil again to repeat the process. After three 15 minute baths....here are the results!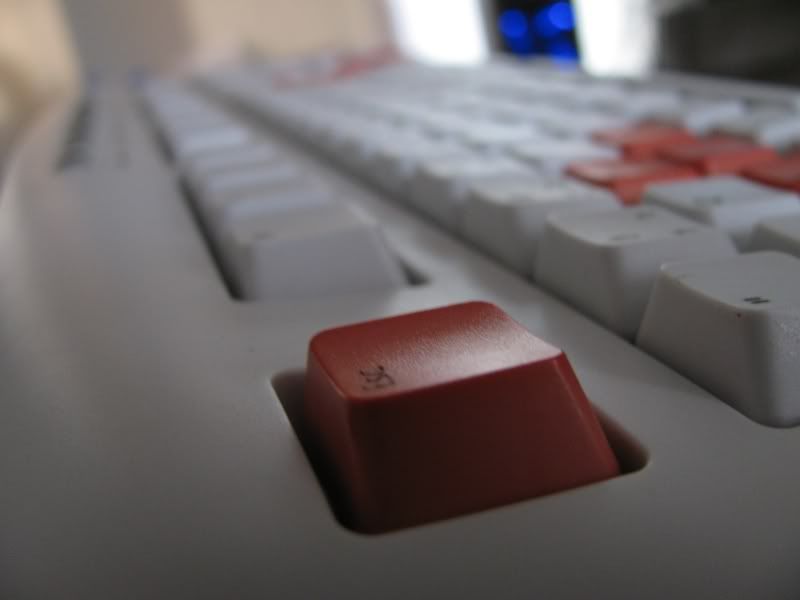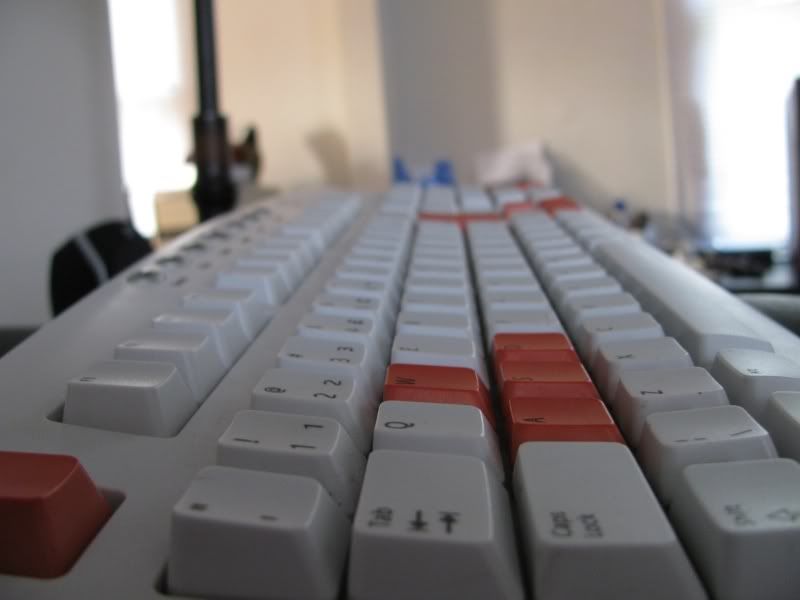 So i think I am getting the hang of it
Stay tuned for later this week when my Cherry G84-4100 Mechanical Mini arrives...I will be doing a full-mod on it!
UPDATED shots of original mod board with brown added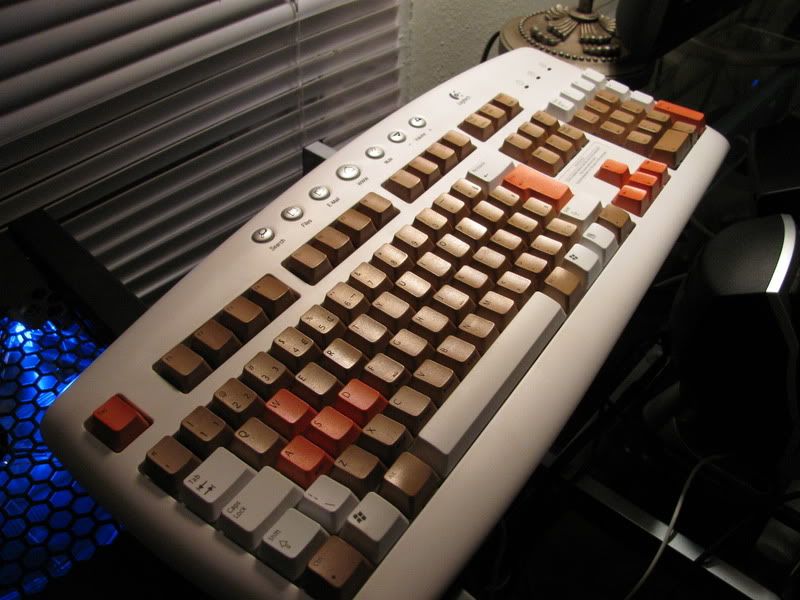 G84 Dye PICS:
http://www.overclock.net/computer-pe...ml#post6891706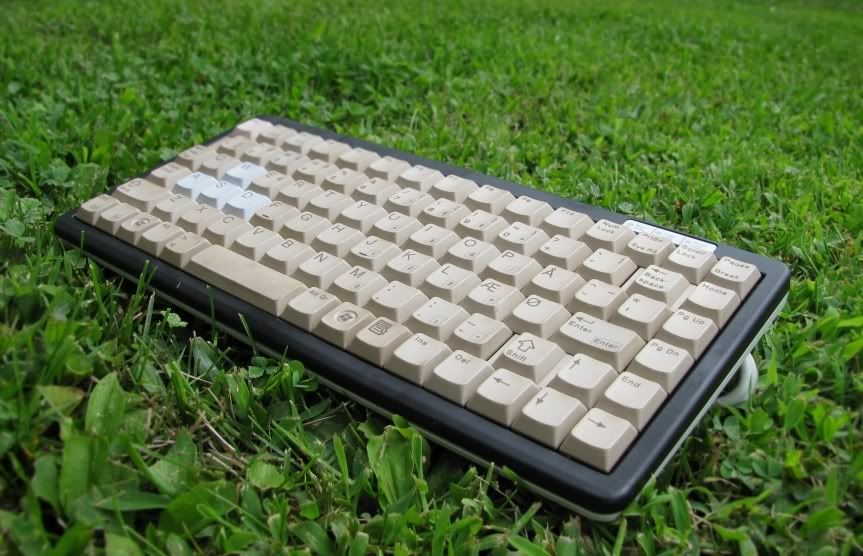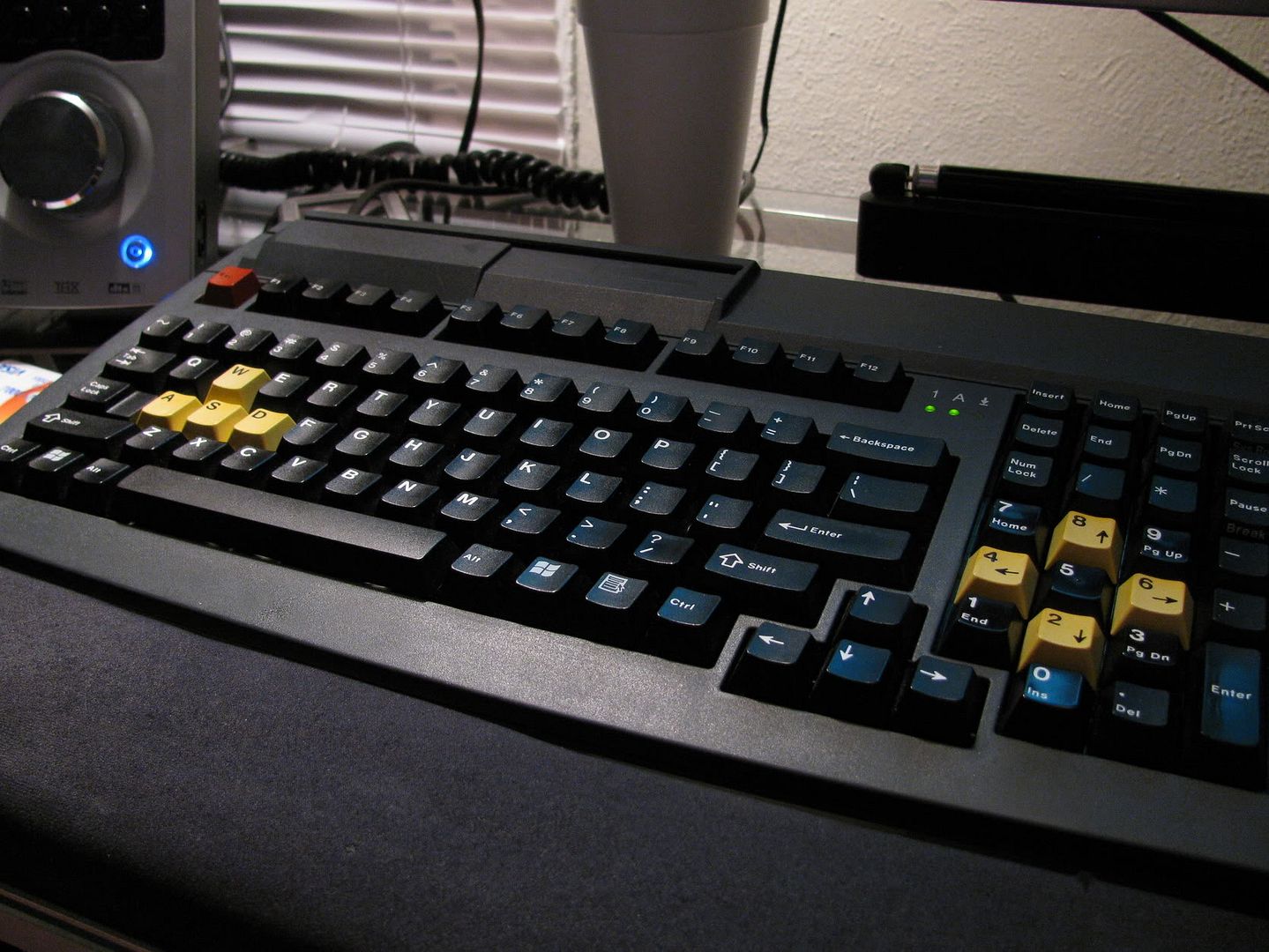 Other OCN'ers DYE job LOGS!
Jrice00
http://www.overclock.net/computer-pe...board-dye.html
theCanadian
http://www.overclock.net/computer-pe...ml#post6842468
StretchNuts
http://www.overclock.net/computer-pe...ml#post6955448
Edited by VCheeZ - 8/17/09 at 9:29pm
CPU
Motherboard
Graphics
RAM
AMD Athlon64 x2 QL-64
AMD M780G
Radeon HD3200
4gb DDR2
Hard Drive
OS
Monitor
Case
320gb SATA
Win 7 Pro x64
15.6" LED Backlit LCD
Gateway NV52
Mouse
Mouse Pad
CM Storm Sentinel Advance
fUnc 1030 Archetype
View all
hide details
CPU
Motherboard
Graphics
RAM
AMD Athlon64 x2 QL-64
AMD M780G
Radeon HD3200
4gb DDR2
Hard Drive
OS
Monitor
Case
320gb SATA
Win 7 Pro x64
15.6" LED Backlit LCD
Gateway NV52
Mouse
Mouse Pad
CM Storm Sentinel Advance
fUnc 1030 Archetype
View all
hide details